The student government of Orange Coast College will hold elections online starting Monday and running through Oct. 30 at occvotes.com. There are two students running for one senate seat.
For students to better know the candidates, the senatorial hopefuls were asked:
1: What are the three most important characteristics that define you as a leader? What personal experiences do you have that support these three characteristics?
2: What is one issue that you would focus on while representing the Orange Coast College student body?
Answers listed here are published exactly as they were received and without editing.
---
Nathan Harvey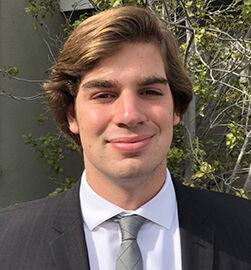 1. As a leader, I am adaptable, hard-working, and determined. Among my friends and peers, I have always been a problem-solver and a natural leader. Throughout my academic career, I have been enrolled in student government, athletics, and extracurricular activities. This summer, I worked as a campaign manager for the House election in New Hampshire and had to adapt to new circumstances and challenges in order to successfully elect candidates I was working for. We have seen unprecedented changes due to the pandemic this year and managing work and being a club leader has been a difficult, yet rewarding experience.
2. I believe that in-person instruction is essential to the learning process. While representing the student body, I would like to work with school administrators and health officials to assist and facilitate the administration's effort to ultimately return to some form of in-person learning. One of the things I've most enjoyed and found most beneficial during my time at Orange Coast College is the opportunity to directly interact with professors and students in person during the learning process. Being able to join extracurriculars and clubs and socialize with other classmates is an essential part of education, and I would like to aid with safely re-opening our beautiful campus for everyone to enjoy.
---
Luke Venzlaff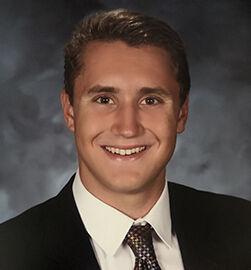 1: My pastors, coaches, friends and teammates say that they see me as a good leader. They tell me I am a role model to those around me, the first characteristic of my leadership. They say I have passion and strive to be the best out there which inspires those around me. Most importantly, they say I am friendly and open to all those who are under my influence as a leader. These are the three characteristics that would make me a great leader for the OCC Student Body. Role model, passionate, and welcoming.
2. One issue that I would focus on while representing the Orange Coast College Student Body would be opportunity publication. One thing I have noticed around OCC is that there are many students walking around not knowing of the great opportunities that are here at OCC such as the honors program, honors societies, and student government. As a member of the OCC Student Body, I would focus on mass publication of all the opportunities at OCC and give everyone a chance to use the resources before them to the fullest.