Welcome to "The Plank," Coast Report's new monthly sports column hyper-focused on developments from all 25 Orange Coast College athletic programs.
In the first edition of The Plank, I would like to recognize three accomplishments that OCC athletics realized this past month.
Narrowing down the playing field was especially hard because of how unique the month of March is for athletics. Not only does it host the tail end of winter sports seasons, but March also features the early Orange Empire Conference matchups for spring programs.
With that said, here are my honorable mentions:
Women's crew sweeps every single competition at the 2022 Berg Cup.
Track and field runs away with the 2022 Coast Classic, touting an 88.5-point margin of victory.
Men's volleyball sits at 14-1 overall, undefeated in Conference play (5-0).
In the process of making this list, I considered just about every factor thinkable. Two of the top three moments are related to reaching a milestone, while one is simply recognizing an act from a higher power.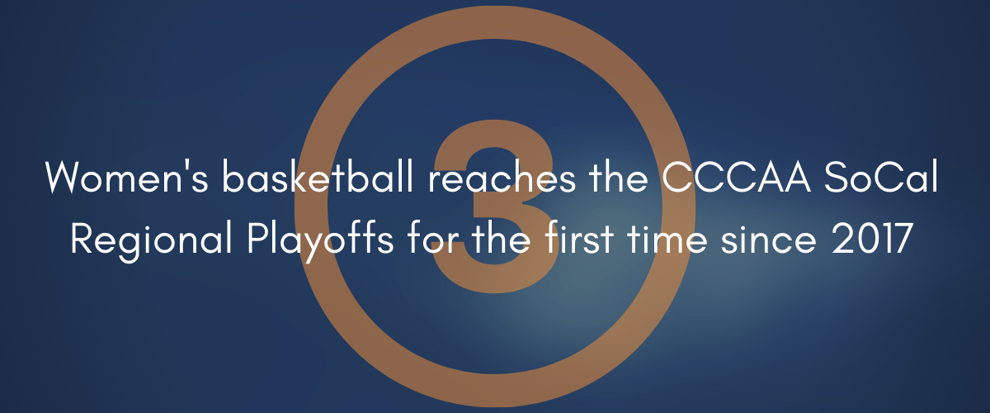 Not even head coach Sammy Doucette expected it, but her newly-inherited women's basketball program made it back into the playoffs for the first time in five years.
In just her second official season as head of the program, Doucette's squad won 20 games for the first time in over a decade and had its first player commit to a Division I program since 2009.
The Pirates' journey was put to a halt in the second round of the regional playoffs by the College of the Canyons, but I believe last season's performance set a new standard for women's hoops at OCC.
In the few weeks since Coast was eliminated from the playoffs, the program has welcomed seven new commitments from incoming freshmen. OCC will also benefit from the return of three All-Orange Empire Conference selections: guards Karina Cabrera and Annie Trinh, as well as forward Savannah Seiler.
All things considered, don't be surprised if a deep playoff push from women's basketball is featured higher on this list a year from now.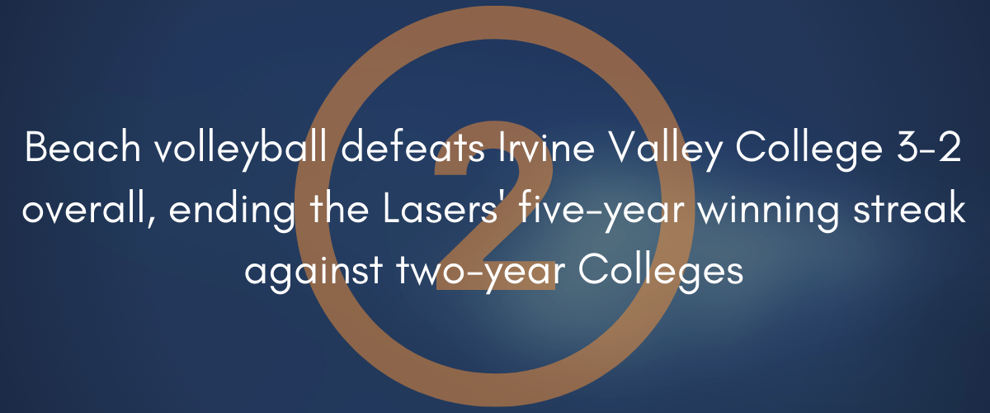 "IVC who? Let's go Coast!" OCC freshman Jadyn Pope said after her team upset one of the most dominant volleyball programs in the entire CCCAA.
It took an insane level of confidence to pull off the overall victory, but the Pirates were able to come through with a memorable performance at Newland Courts in Huntington Beach.
IVC is a juggernaut. They hadn't lost an official team contest since the 2019 State Semifinals, and OCC hadn't got the best of the Lasers since 2017.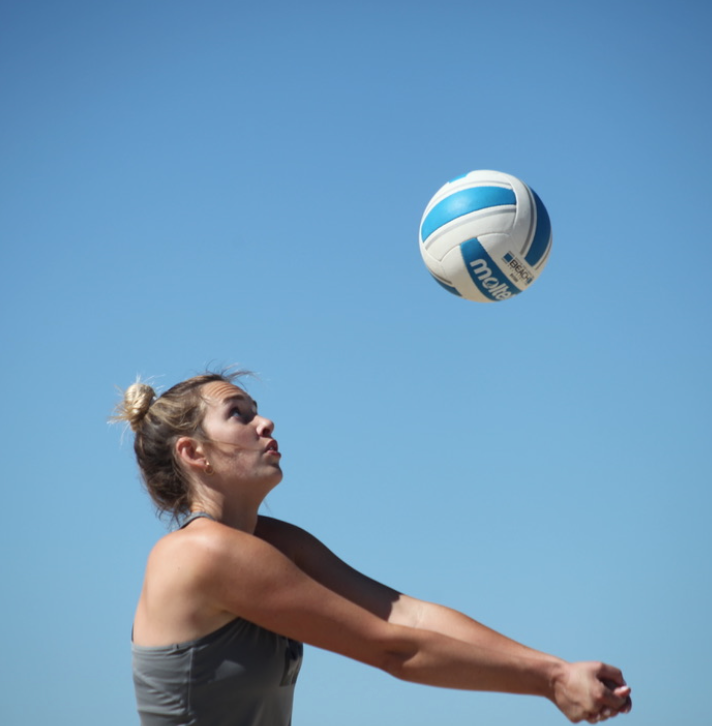 On March 11, it only took three sets from debuting pairs for OCC to clinch an overall victory. 
The Pirates' No. 5, 4 and 2 pairings won in consecutive matches, neutralizing the effect of IVC's late rally from pairs No. 1 and 3.
Something worth monitoring is a potential rematch between OCC and IVC's No. 1 pairs, given that freshmen Alanna Shields and Sophia Sola fell 16-14 in an intense three-set battle with the Lasers' first-year duo of Emily Guenter and Jaclyn Sanchez.
The Pirates are undefeated on the year (7-0, 3-0), as they brace for three OEC doubleheaders over the next three weeks.
To add a cherry on top, Shields recently announced her commitment to California State University, Bakersfield — a Division I program in the Big West Conference.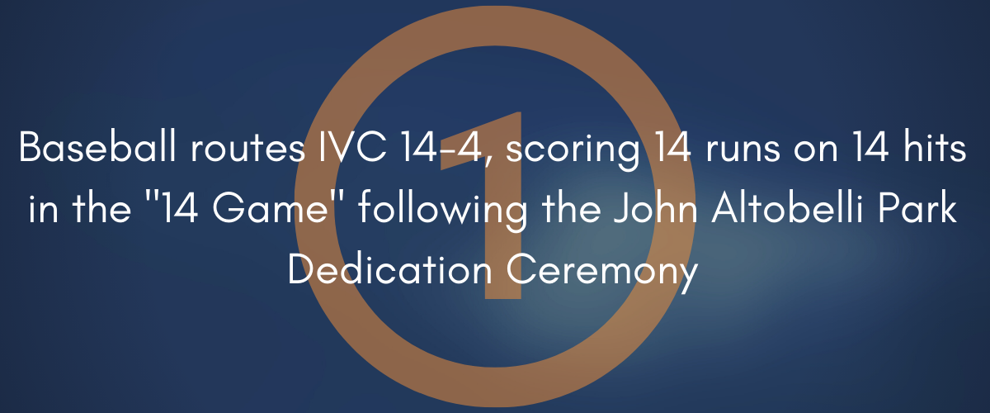 OCC baseball head coach Nate Johnson shared how Altobelli always mentioned the way in which significant numbers appear throughout everyday life, like number 22, belonging to the late Pirates catcher Jourdan Wantanabe.
On March 12, Alto made himself known to the several hundred people in attendance at his namesake ballpark, and there's not a thing anyone can say to convince me otherwise.
It was an act of God. 
I played baseball for over 14 years, and let me tell you, the times when a team scores 14 runs are few and far between, let alone on 14 hits.
Not only did the Pirates do exactly that, but they did so wearing number 14, on a day solely dedicated to number 14, ABCA Hall of Fame coach John Altobelli.
As of March 31, Coast has finished a game with 14 runs scored four times this season.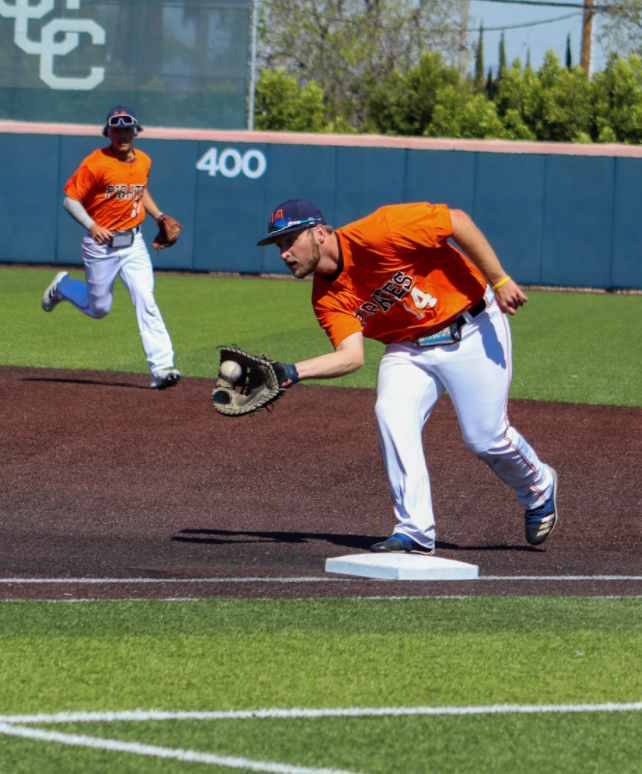 The Pirates played a near-perfect game that day. Sophomore two-way player Cameron Mahaffy threw seven dominant innings, and shortstop Jordan Ku drove in four RBIs in contribution to the blowout victory.
OCC President Angelica Suarez, California Assemblywoman Cottie Petrie-Norris and Costa Mesa Mayor John Stephens were all in attendance, in recognition of the official resolution renaming Pirate Park to John Altobelli Park.
I don't think I'll ever experience something more profound than the "14 Game."
It was a storybook finish for a character larger than life.