Orange Coast College addresses water conservation through student awareness, along with environmentally influenced decision-making as California's drought grows more severe at an alarming rate.
According to Cal Matters, 40% of water suppliers in Orange County used more water in July 2021 compared to July 2020, and the past two years have been the second driest in history for most of Northern California. 
OCC operates in compliance with the Mesa Consolidated Water District Ordinance 19 and Ordinance 21 that includes watering restrictions, eliminating leaks or breaks, and prohibiting water fountains that don't produce recirculated water, to name a few. This mitigation measure applies to all Coast Community Colleges, and similar requirements are mandated at all facilities in California.   
"The plant communities here are adapted to frequent years of not having consistent supplies of water, but that's not true for humans," said Kelly Elliot, environmental science professor at OCC. 
OCC's Horticulture Department has put an additional water conservation effort on display by planting a succulent garden in front of the chemistry building.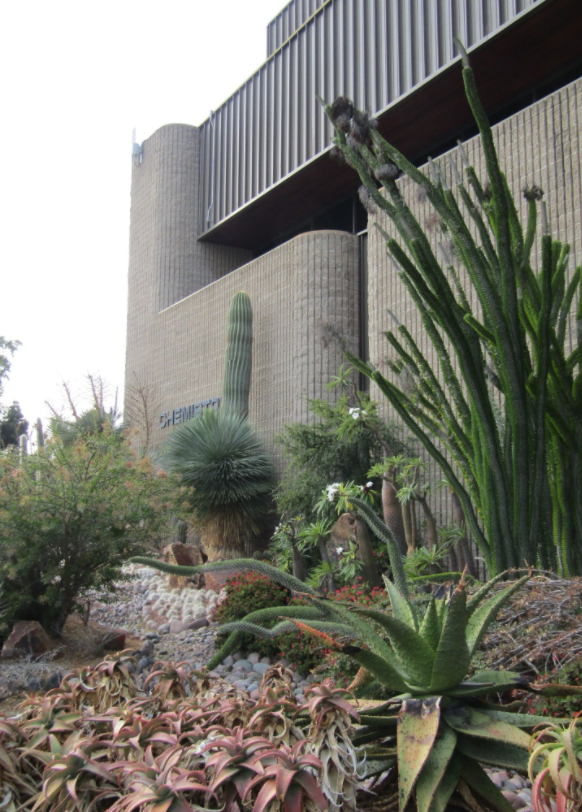 "There's the Baja desert garden to the side of that. Interestingly, our soil would need to be amended quite a bit on campus to really have a native plant garden," Elliot said. "It's not as easy as it might seem because of all of the historical construction and compaction of the soil that has occurred when the native plants were removed initially."
The front of OCC's Recycling Center also features a native plant garden that utilizes reclaimed water and conserves potable water. OCC's Recycling Center is the first facility in the world to achieve Leadership in Energy and Environmental Design (LEED) Gold certification for its responsible use of water, energy and land. 
"Our need for water is great, and we live in this amazing environment in Southern California that a lot of people want to live in." Elliot said. "So the population here is just beyond what the natural environment can sustain, and we have to bring in our water from other resources."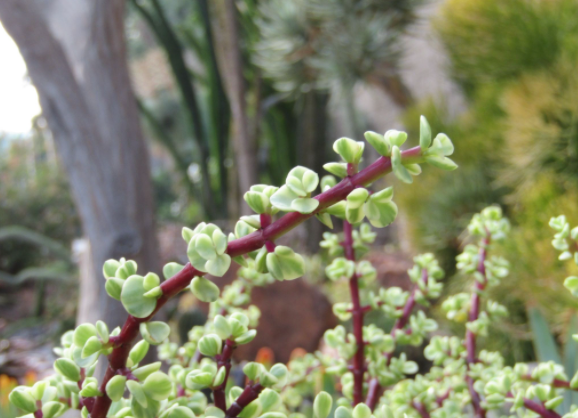 In addition to incorporating water conservation through native plants and reclaimed water on campus, OCC annually celebrates Green Coast Day on April 17. The central focus of the event  is to pass environmental awareness along to students by evaluating the benefits of a greener lifestyle.
Green Coast Day allows students to be more hands-on with energy efficient materials, such as electric cars and bike path demos conducted in previous years. Visits from The Mesa Water District, and author of "Water: The Epic Struggle for Wealth, Power, and Civilization," Steve Solomon, are a few of the water conservation advocates that spoke on the importance of the subject in the past. 
Green Coast Day was co-founded by John Fawcett, OCC's Computer Center coordinator, and came to fruition after Fawcett's lengthy history of observing environmentally hazardous and damaging actions during the Cold War. 
"I was very anti-nuclear vocal about it. So all of that combines to help to understand my thoughts and positioning about the environment," Fawcett said. I was very, very early on concerned about climate change." 
With a similar passion for extra-curricular activities, Fawcett partnered with Lee Gordon, a business professor at OCC. 
"I found that we had a lot of shared concerns and wanted to have an impact on our students that they weren't getting from just their standard classroom," Fawcett said. 
Green Coast Day is held on OCC's campus in the Main Quad, and an Instagram account dedicated to the day releases updates on the special activities. 
For more information on OCC's Recycling Center, please visit OCC Recycling Center's webpage.