Orange Coast College's brand-new student union opened its doors this fall semester, serving as an intentional space for different uses, such as lounging, studying and eating. It's also home to several programs like the Associated Students of Orange Coast College.  
Described as the "living room of campus" by Director of Student Life Mike Morvice, this establishment is similar to a student union that you would find at a four-year university. It is currently open on Mondays and Thursdays from 10 a.m. to 4 p.m., but there is hope to extend the hours of operation as campus opens up more.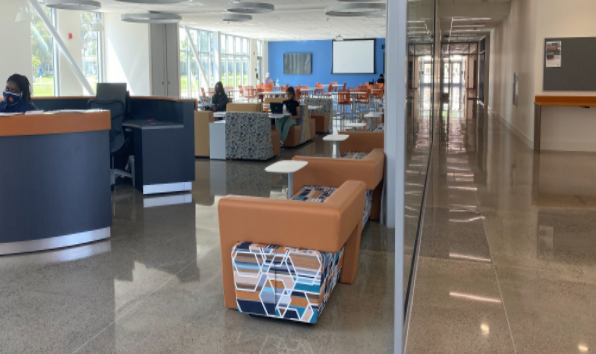 Upon entering the union, students can be seen studying, taking a remote class or just hanging out. The space reflects the comfort of the students and there are even plans to add a microwave and vending machine soon.  
"I really like doing my classes here because the wifi is better than my house," student Katherine Smith said. "And you can eat snacks." 
The lounge will feature a pool table, ping pong table and gaming systems available for students to rent once more COVID-19 restrictions on campus are lifted. The gaming systems will be used for esports and gaming tournaments once they are installed.  
Adjacent to the lounge is the Student Support Center where incoming students can take tours and learn about the campus. The Student Life and Leadership Department is located behind the lounge. There are private "huddle spaces" available for clubs and organizations to hold executive meetings as well.  
The Student Union is intended to emphasize inclusivity on campus. Visitors can find all-gender restrooms that are ADA-accessible. It also has a lactation room for mothers on campus to breast pump, breastfeed and store their breast milk. Another feature of the Student Union that emphasizes inclusivity is the Mind, Body, and Spirit Room. This is a non-secular space for students to take care of their mental health, whether that be through meditation, yoga or prayer. There is also an ablution room for students who wish to cleanse before their prayer.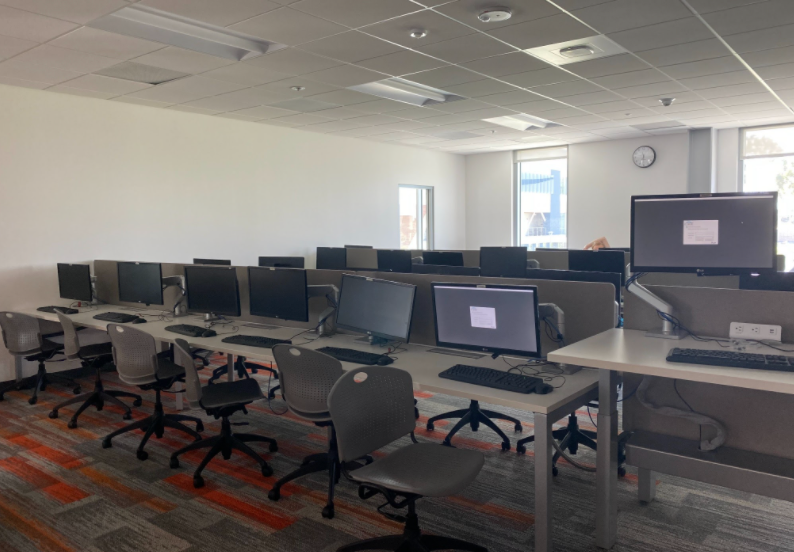 On the second floor, there is a study lounge with plenty of accessible computers and printers. This room has private study rooms that will become available for one-hour sessions once the campus opens more. The Veterans Resource Center, Dean of Students, Housing and Residential Education, and Title IX and Student Relations are all located upstairs.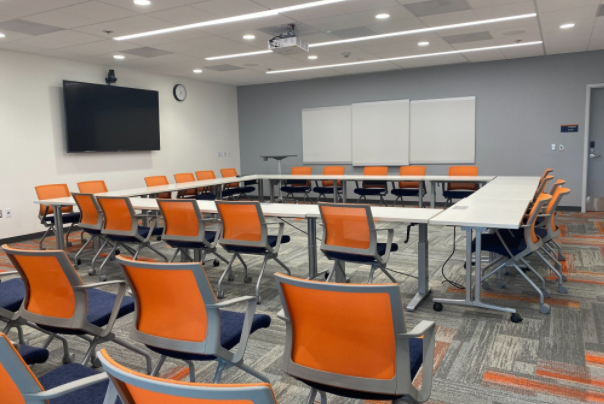 There are conference rooms for clubs and organizations located on the second floor as well. Instead of meetings in classrooms, they are provided with designated rooms with digital connections, so students have the option to connect to club and organization meetings remotely. There is also access to a balcony for students to use. The diverse activities offered at the Student Union may make it one of the most popular destinations as campus begins to open back up.