The year was 1963. John Upton was working as a commercial photographer, with one studio in La Habra and another on Balboa Island. He had gone to Balboa Island to pick up some equipment when he discovered one of his employees had been stealing money from the studio, which annoyed him. 
Upton began the drive back to La Habra, but still in an irritated mood, quickly became lost. Upton found himself on Fairview Road, when he saw a sign that said "Orange Coast College." 
He wondered if the school offered photography classes. Two notable mentors of Upton's, Ansel Adams and Minor White, had encouraged Upton to teach. The prospect was attractive as Upton began to realize he wasn't a businessman, despite owning two studios.
Turning off the road, Upton visited the OCC administration office, where he was told that Arthur Evans taught photography. 
Upton set up a meeting with Evans. It turned out that Evans had not only heard of Upton, but also shared mutual friends. Evans offered Upton a part-time teaching job, and Upton taught his first class at OCC that fall. 
Upton, a photography icon and beloved former OCC professor, died on Dec. 7 at age 88 from complications related to lung cancer. Upton was a full-time photography professor from 1965 until his retirement in 1999. He continued teaching part time for many years after. He was the co-author of the textbook "Photography" with more than 1.5 million copies in print. 
"Students came to OCC to study with John," said Blade Gillisen, chair of the OCC photography department and former student of Upton. "The thing that was great about John, he knew a lot of people. When learning about art history, he had a lot of stories about different photographers and figures.… John saw it all. He was able to carry that torch."
In his early years, Upton was inspired by the photography work of Ansel Adams, a photographer whose black-and-white pictures of the American West helped bring photography to the fine arts. Upton's father was a newspaper editor, so Upton worked in the printing plant's office in the dark room to help during the summer starting at age 14. This got him further interested in photography. 
When he was 18, Upton decided he wanted to meet Adams. After calling Adams, he drove to San Francisco with some of his own photographs of Yosemite, which Adams liked. Adams wanted to introduce Upton to Minor White, another iconic American photographer. Upon meeting White, Upton told him he wanted to attend the then-California School of Fine Arts, a school founded by Adams in 1946, where White taught.
Upton enrolled in the California School of Fine Arts, and attended from 1952-1953. While attending, he studied with other famous photographers such as Imogean Cunningham, Dorthea Lange and Edward Weston. In the fall of 1953, Upton was drafted into the Army. 
In 1955, Upton became the first resident student of Minor White. 
Upon Upton's arrival at OCC in 1963, the photography department already offered classes in commercial, art and color photography, with approximately 50 students enrolled. There were only two other professors at the time. Upton was the third that was hired. 
Starting 1965, a nationwide interest in photography grew, causing OCC's photography department to boom. By 1975, there were over 1,500 students enrolled in the various 15 classes. OCC had the biggest photography department of any public school in the country.
"The OCC photography department has grown beyond his efforts," said Tyler Stallings, director of the Frank M. Doyle Arts Pavilion at OCC. "Upton created a foundation of importance. His death provides a point of reflection, not only for the importance of John's work, but the importance of the photography department here at OCC."
Upton hired somewhere between eight and 10 teachers during his time, greatly increasing the size of OCC's photography department. 
"[Upton] helped to raise the status of the photography department to a national level," said Stallings. "Famous photographers were brought to guest lectures [at OCC]. "Photography" (Upton's textbook) also had a lot to do with the development." 
One of these famous guest lecturers brought to OCC was Robert Heinecken, a good friend of Upton's for decades, and a key artist in Southern California through the 1960's.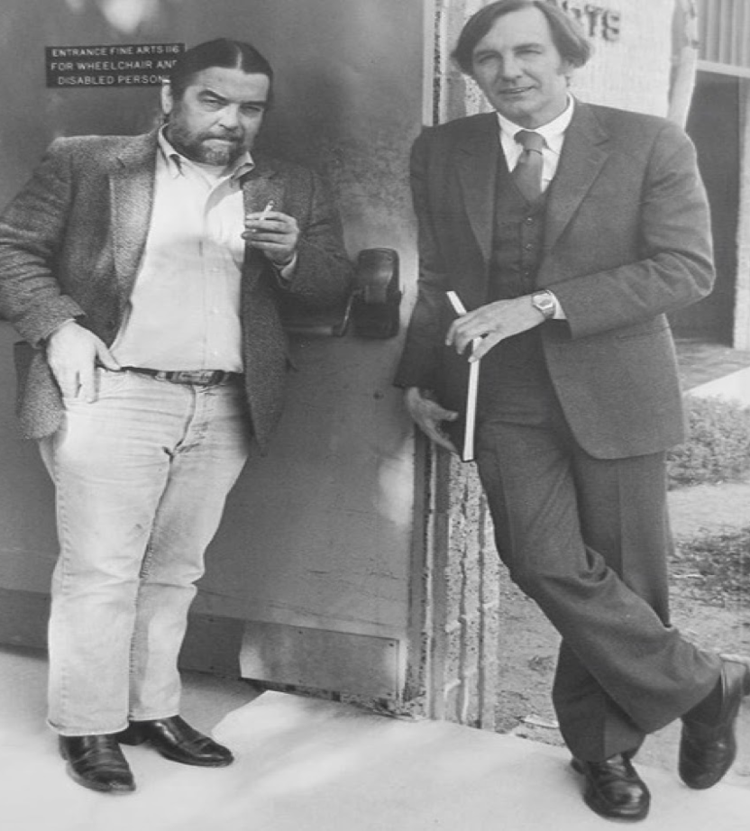 Upton's textbook, co-authored with his then-wife Barbara, now is on its 12th edition and has over 1.5 million copies in print. Upton began writing "Photography" as a professor at OCC, where he found himself writing many instructional materials to help teach his students. This led him to decide there needed to be a textbook for photography classes. 
Upton began working on the textbook in 1973 and traveled to New York to visit its publisher, where he received permission to use any photography in the Time-Life Library, which Upton described as "an extraordinary body of work." The textbook was published in 1976. It was the premier textbook used during the 80's, according to Gillisen. 
In January 2020, OCC's Doyle Arts Pavilion hosted an exhibition entitled "Right Place, Right Time: a Survey of John Upton's Photographs," to bring attention to Upton's own personal photography work, which was eclipsed by his educational impact in photography for much of his career. The exhibition was curated by Stallings. 
Upton's exhibit was divided into four bodies of work, representing different times of Upton's life. The exhibition started with "Early Work," which documents Upton's early days as a young man at the California School of Fine Arts. The next section, "Japanalia," was representative of the years Upton spent in Japan, and his interest in Japanese culture and philosophy that was inspirational to his work at the time.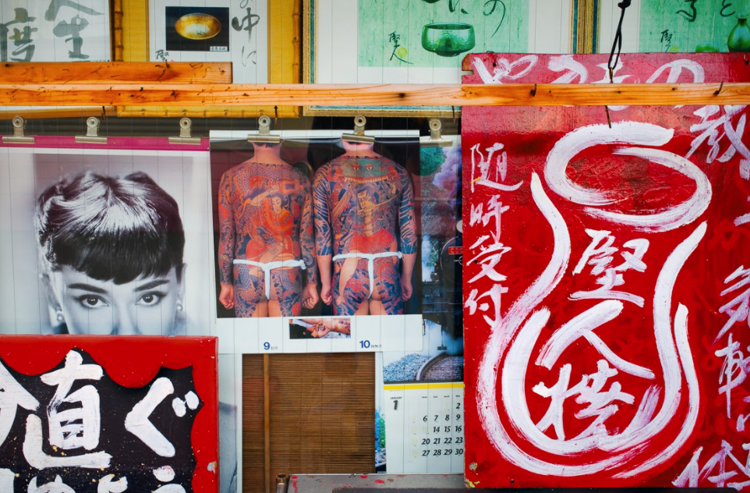 The next section, "Jungle Road," told a story of Upton's time spent in Hawaii about 14 years prior to the exhibition, and a road which ran from inside a jungle to a volcano. Upton was inspired by the "shift of energy" with the plant life and scenery as the terrain changed from the jungle to volcano. The final section, "Petaluma," featured more recent work of Upton's, as he got a chance to explore more of his own photography after his retirement from OCC. 
"The purpose of the show was to bring attention to what Upton did as personal work," Stallings said. 
The show was unfortunately cut short due to COVID-19 closing the campus in March, and the art has been returned to Northern California. Both a film and book were made of the "Right Time, Right Place'' exhibit to have a "longer effect" and so Upton's work can still be accessed for years to come.
Outside of his educational achievements and impact as a fine arts photographer, Upton also promoted the OCC photography department to donors, creating relations that benefited the department, both in his long career and after retirement.
"John was a great ambassador to the photography program," Gillisen said. "His representation as an ambassador is what our department will lack now.'
Upton is remembered at OCC for his contributions to fine art photography and art history, his impact as an educator and as a great teacher, mentor and friend. Two of Upton's own students, Gillisen and John Hesketh, are photography faculty today. 
"I don't know if I would've ever gotten into teaching, most certainly not at OCC, so I owe that to him," Gillisen said. "He had a passion for photography I've seen before, but don't know I'll see again."
Upton is survived by his two daughters, Erica and Sean, their husbands and three grandchildren.