When it comes to living sustainably, there are endless shops and resources to find on the internet. From EcoRoots, which specializes in plastic free alternatives to daily items, to individual Etsy shops that sell second hand clothes. But what about in-person shopping? The real difficulty tends to be figuring out where to shop in person when you don't have the time to wait for shipping. Thankfully, there are several shops in Costa Mesa that encourage living sustainably, and here are a couple. 
Terra Nova Vintage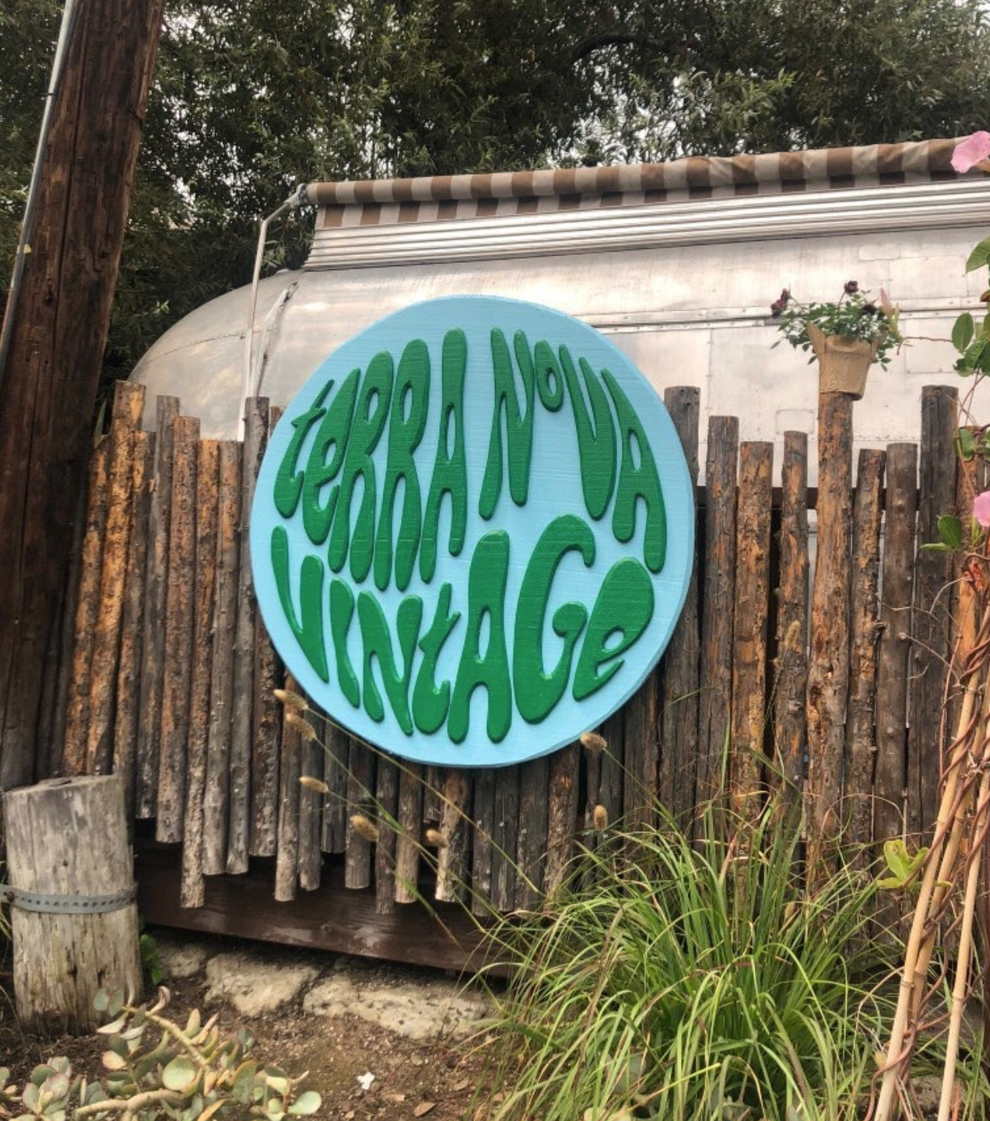 The youngest shop on this list, Terra Nova Vintage in Costa Mesa, was started a mere six months ago and specializes in more eclectic antiques and vintage clothing. Owner Kayla Dudley started the shop with the goal of having a wider range of products and avoiding narrowing in on any specific era or style. "We have clothes, we have home goods, we have books, musical instruments," Dudley said. "We try to have a little bit of everything."
In comparison to many fast-fashion brands of today that focus on quantity and trends rather than quality and their ability to last, vintage clothing offers more than what one would find at shops like Fashion Nova and Forever 21. "[Vintage clothes] are quality products, you know," said Helton Da Silva, who works at Terra Nova. "Back then, things were built to last a long, long time so that people could still have them later on in life." Vintage clothing often prove as testaments to time, lasting from the time they were made to now, helped by all of the previous owners who took care of the clothing. While vintage clothing typically costs more than the average secondhand clothes found at places like Goodwill and the Salvation Army, vintage stores specifically pick certain clothes that have held together for decades and continue to do so.
Eco Now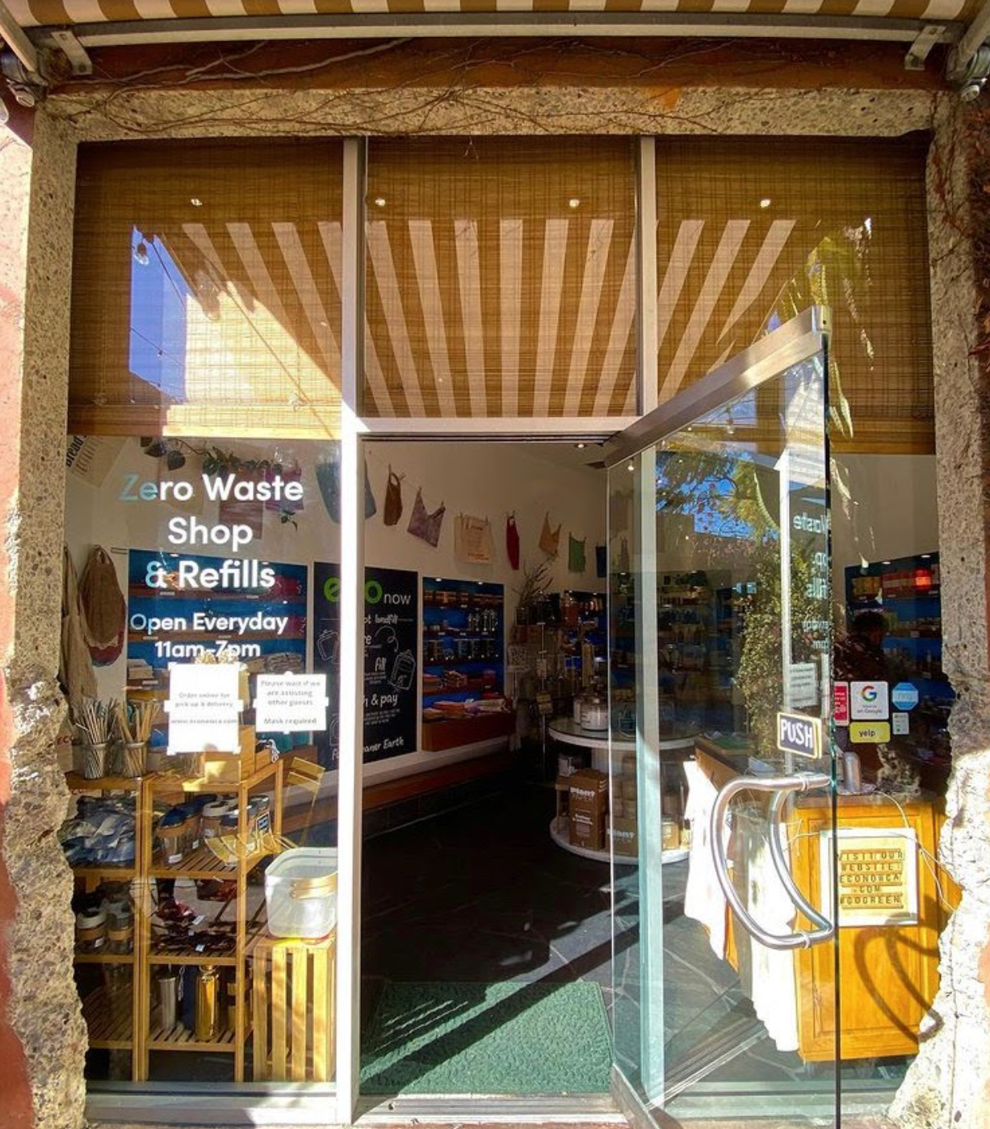 A big aspect of plastic waste is containers that are unable to be reused, or simply are never reused in the first place. That's where Eco Now comes in. Eco Now, founded in 2018, has now expanded from being just a stall at the local farmers market to now having a brick-and-mortar location in Costa Mesa as well as in Anaheim. Eco Now offers products such as laundry detergent, shampoo, cleaning supplies and more in bulk if you bring a refillable container (or buy one in the shop), as well as plastic-free products such as beeswax food wraps, biodegradable dog waste bags, metal straws and much more. 
"I was doing a lot of DIY stuff at home and I was thinking, 'why isn't there a place I could shop at where I could get refills?'," said Thea Merritt, the founder of Eco Now. "I didn't even realize that people were doing it like in L.A. and Long Beach, but riding my bike I couldn't get to those places." Seeing a need for refill shops for Orange County, Merritt founded her first Eco Now location in Costa Mesa in spring 2019. The shop also promotes living sustainably through their Instagram.
When it comes to living sustainably, it's important to take small steps because it's difficult to completely change your lifestyle. "I always tell people to look in your trash and what's going in it," said Merritt, "Whatever is the most, start there and you'll start seeing really big results." Starting with more visible change can help you stay motivated to keep going, getting rid of plastic waste bit by bit. Now, more than ever, is a good time to start. 
Buffalo Exchange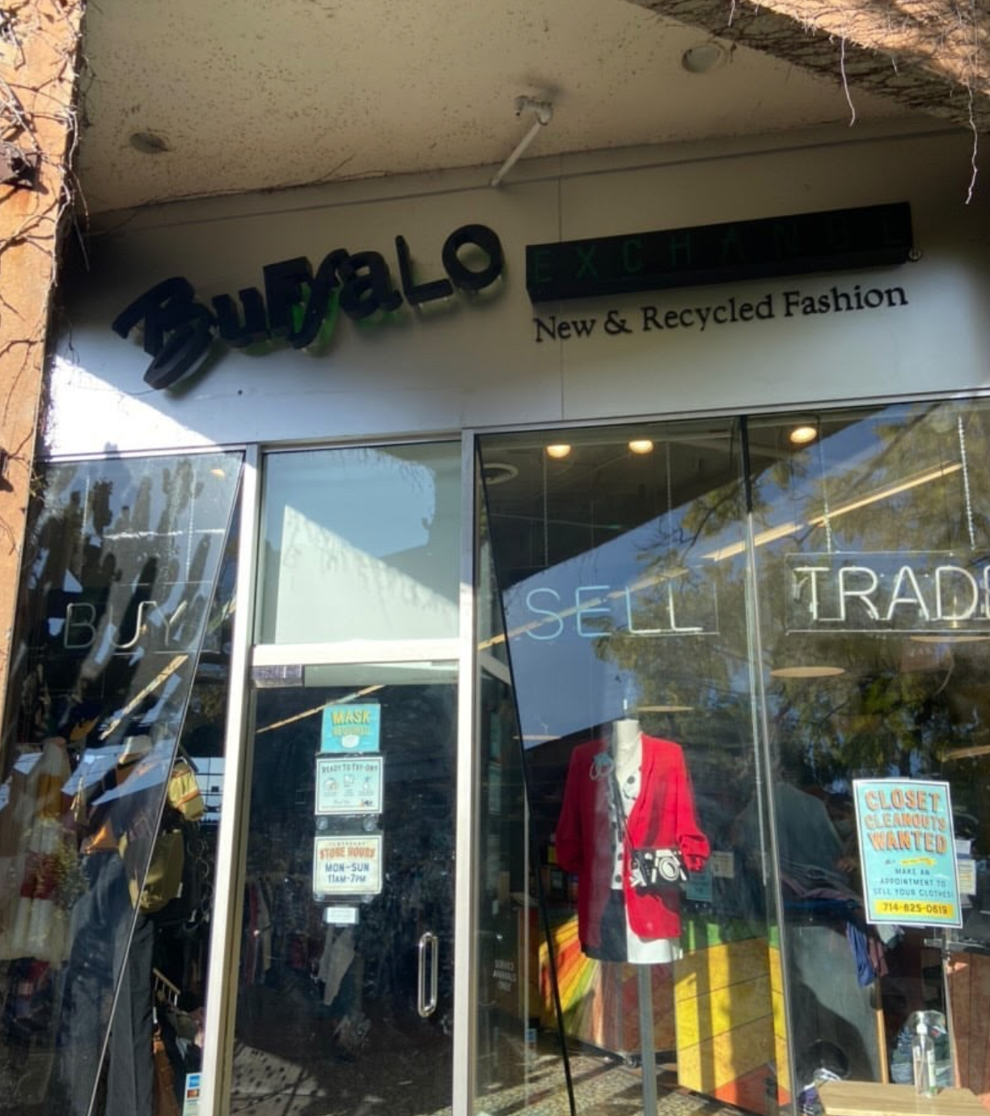 Buffalo Exchange is certainly one of the most common shops mentioned when it comes to second hand retail, as they have up to fifty locations across the United States. In Orange County, there's a location in Costa Mesa as well as Fullerton. Customers can both buy and sell clothes at these locations, and buying secondhand clothing helps reduce the waste of new clothes by slowing down the demand. 
"The garments are already made," said Denisse Cervantes, a manager at Buffalo Exchange's Costa Mesa location. "They already exist and you're repurposing them. There's no waste going into it, there's no water being used to grow the cotton and no worker making it into a $20 shirt for $5." 
With secondhand clothing, customers are already getting a better deal than if they bought new clothing. Older clothes tend to be made to last, but customers also get the benefit of knowing that the clothes were never meant to be thrown away. 
One of the main criticisms of secondhand stores is the confusion as to where the clothes go if they don't sell. For example, some secondhand stores like Goodwill ultimately have five percent of donations go to landfills, but only after a lengthy process of trying to sell them. A perk of Buffalo Exchange is that sellers are made aware of where their clothes go if they don't get sold in the shop itself. If not all of the clothing that sellers bring in is bought, they're given the option to donate their clothing to a local nonprofit. "At our specific Costa Mesa location, we donate to Casa Teresa, which is a shelter that helps survivors of domestic violence," Cervantes said. "But if items don't sell in our store, they'll be shipped out to our outlets in Arizona where they'll be marked down for $8 or under – even designer." 
If the clothes that go to the outlet stores don't sell, then they get donated to their own respective nonprofits in the area. Buffalo Exchange has created a cycle for itself that benefits not only people looking to reduce their impact on the environment, but also people in need.
These are just a handful of shops that help people maintain a sustainable lifestyle, and there are many more out there outside of Costa Mesa as well. When it comes to living sustainably, it's important to minimize your impact on the environment, but it also helps to give back to the local community.