Orange Coast College economics major Sevde Yildiz says that her daily walks around her neighborhood and weekly visits to Newport Beach's sand is beneficial for her work habits, especially during online learning.
"I love the beach, and Newport is close to me so I try to go out at least once a week, usually Sundays, and walk the fence around sunset time or in the morning," said Yildiz, a resident of Irvine in Orange County. 
Remaining in a confined space for hours on end, such as in front of a computer in a bedroom, or even a workplace, doesn't provide diversity in location nor environment. 
"It just helps if I am going to be sitting in the same spot all day," Yildiz said.
Travel bans and lockdowns due to COVID-19 caused society to experience much more time isolated. Although human behavior drastically impacts the environment, the environment that humans are placed in during these times of isolation makes way for a big psychological toll. 
Studies indicate that in order to properly maintain wellbeing, at least two hours per week need to be spent in blue-green spaces outdoors.
With the hot temperatures and sunny skies of summer steadily approaching OC, more people have a greater reason to venture out of the mundane work-from-home routine, and into the grounding and peaceful comfort of the outdoors. The following list and pictures of spots in OC offer a restorative time to appreciate the natural beauty of a true environment. 
Salt Creek Beach State Park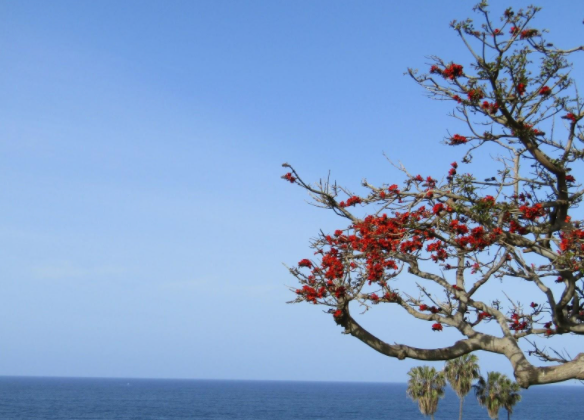 For a refreshing balance of the ocean and spacious greenery, Salt Creek Beach State Park is located along the hillside of Pacific Coast Highway in Dana Point. The entrance to the park is a concrete road with multiple murals of sea life created inside of an underpass. Visitors can either choose to follow the trail directly towards the ocean that leads to beach access, or venture right onto a wide, open field where the ocean's horizon can be seen at eye level. 
Turning right after reaching the end of the straight path is another shorter trail with a broad view of Laguna Beach and Dana Point's coastal cliff houses. The park's restrooms as well as a smaller lookout spot with benches can be found at the end of this road where beach access is also available. Visitors are normally seen walking, bike-riding or laying down a blanket for a sunset picnic. Salt Creek Park is open everyday from 5 a.m. to 12 a.m. and parking is $1 per hour.
Huntington Central Park: The Secret Garden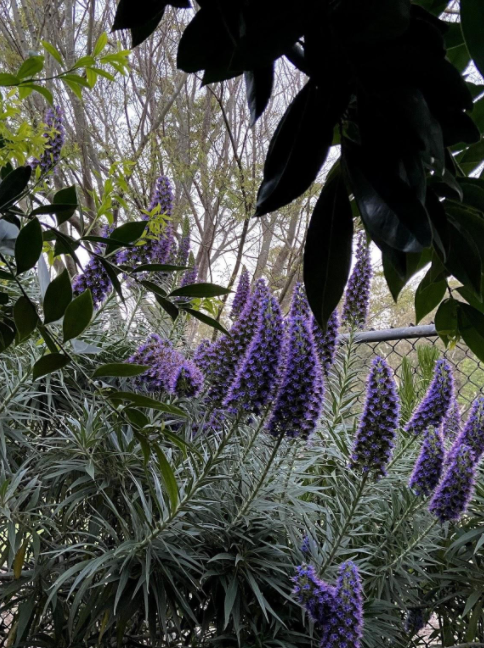 Huntington Central Park, located behind the city's biggest library, takes up 130 acres that is utilized for a lengthy trail which loops around the entire vicinity, with scattered benches surrounded by nature and countless amenities. The Shipley Nature Center, a reserve that puts California's early wildlife on display, is across the street from the library on Goldenwest Street. The center is open from 9 a.m. to 1 p.m. on Saturdays. More information on the reserve's background and visiting details can be found on The Shipley Nature Center's website. 
The park's amenities include viewpoints, courses for exercise, three restaurants and more. To view the list of amenities at the spot, visit Huntington Beach's website. 
One serene attraction that's not specified on the list is the park's Secret Garden, placed next to the small lake behind the library building.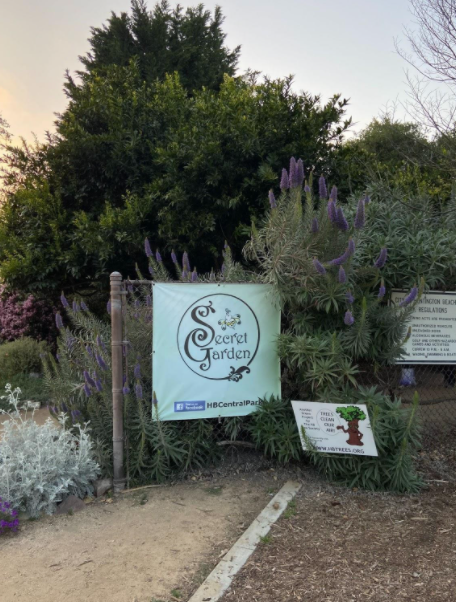 Although relatively small, the garden features a multitude of different flowers and trees that makes for a plethoric color scheme for visitors. 
The garden was designed in 1992 and as years have passed, trees began to grow and block the plants' source of sunlight. 
The Huntington Beach Tree Society's volunteers have spent time since 2014 removing the dead plants. The organization's webpage includes more pictures of their hard work and details on the types of plants that they've helped grow in the garden. 
The enclosure, now fully restored, is flourishing with the chirping sounds of wildlife blooming in every direction. 
Vista Park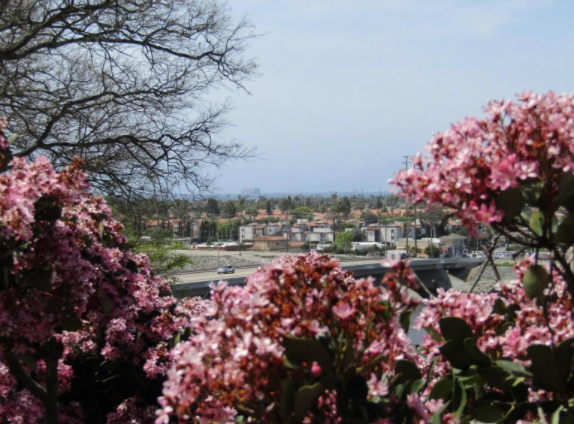 Vista Park, a small park located off of Victoria Street next to the Santa Ana River, is a quieter spot to watch the sunrise and sunset over Huntington Beach. Past the playground, the park opens up into a wide, flat grassy area. A sidewalk, accompanied by tall trees curves around the outskirts of the field, form the route for a peaceful stroll. Benches with enough room for one or two friends are stationed at the furthest points of the park in order to take in the city's view. The Vista Park gate is open from 8 a.m. to 5 p.m. Monday through Friday.
Shake Shack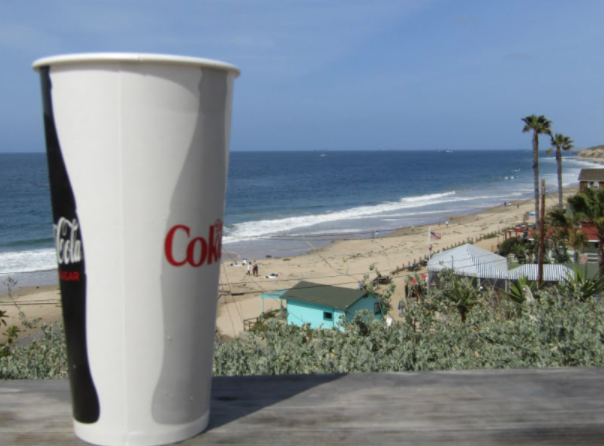 The Shake Shack, a roadside stand that serves milkshakes and burgers above Crystal Cove's beach, provides American food and a laid-back outdoor seating area with a broad view of the ocean. 
Spring heat and soon-to-be summer temperatures tempt more people to go to the beach and soak in nature, even for a meal. The Shake Shack's location not only grants customers a coastal lookout, but one that's less packed than the normal state beaches. This makes for an even calmer time to appreciate the food and watch the whitewash. 
The Shake Shack is open from 7 a.m. to 9 p.m. Sunday through Thursday and remains open from 7 a.m. to 10 p.m. on Friday and Saturday. The restaurant is located on PCH and menu items are on the Shack's website.