Some of our senses start to develop as early as five weeks in the womb. Every person is inclined to utilize their feelings to decipher the world around us. Touching, viewing, listening, tasting, we are all feeling our way around.
If living during the age of COVID-19 has taught us anything, it is self-reliance and ingenuity, but what if we simply can't bear it alone? Can we output as much as we ever did before without some of our senses? There is a heightened amount of "pandemic fatigue" plaguing a growing number of people by the day, so what happens when we're left to our own devices? Can we see or feel our way through? Is reciting the "vaccine is coming" mantra enough to stay par for the course? 
Dr. Rietta Goodglick of UCLA Medical Center has been deeply affected by her patients' fortitude and a simple request. She has spent twelve years as an MD, yet the most significant impact on her throughout the pandemic hasn't been COVID-19. 
"I think what has been the hardest is the lack of human connection because of the restrictions. The other day I had a patient in the hospital, and she is 88 years old, and she asked, 'can you just hold my hand because it's been such a long time since anybody's held my hand,'" Goodglick said. "I think that's where COVID has been complicated because we're used to seeing people dying or getting pretty sick, but this divorce of people from the human connection is tough to watch."
Facilities that have windows have enabled loved ones to look in at patients, but it doesn't differentiate much from FaceTime or Zoom. 
"One patient wanted me to get into the bed with them, and not in an uncomfortable way, it didn't feel like that at all," Goodglick said. "It made me realize that some of these people weren't getting any human touch except for maybe when they get bathed. This is a huge loss for people." 
At the beginning of the pandemic, Goodglick created an initiative to sew sleeves to available medical gowns and create completely new sleeved gowns. Some were even designed by Los Angeles-based designers Malena Ruth and Kevan Hall, all for the safety of patients and frontline workers but inadvertently so that they could touch and be touched.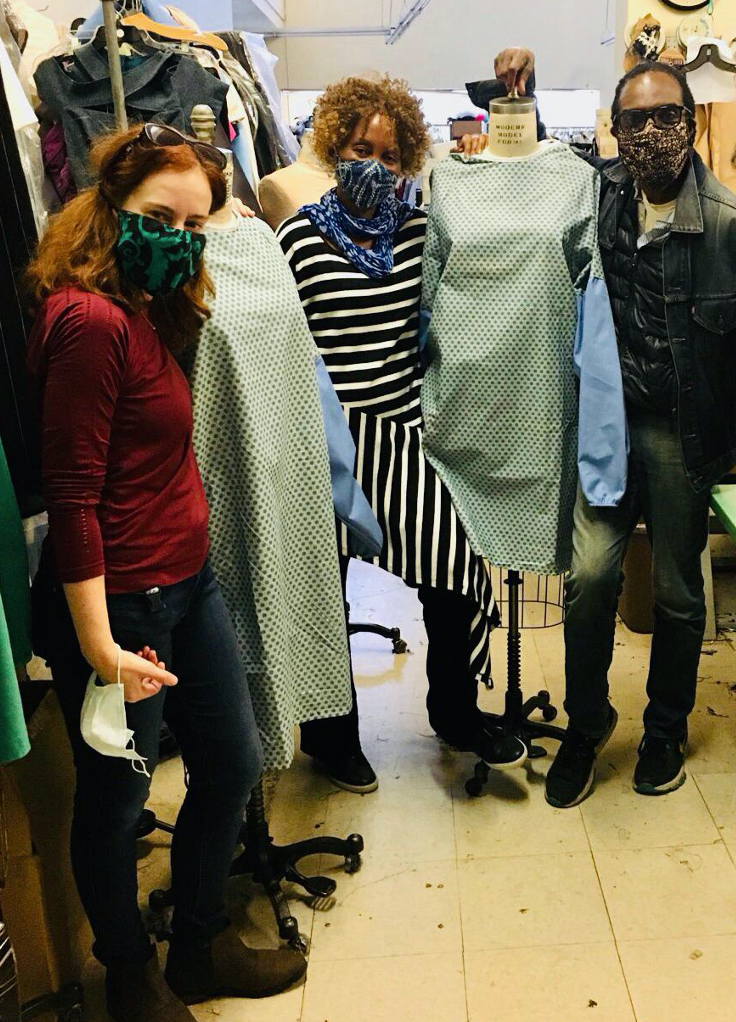 According to a study, touch is the first sensation that develops in the womb. The early development of the tactile system provides imperative influence on the total development of social and formative skills. With physical distancing requirements and new restrictions to contain the millions of COVID-19 cases, we aren't only missing visual cues like a smile, but also the reassurance of touch.
"Touch has to be one of the most gratifying of the senses. As human beings, we live, and we learn through our senses. Touch is one that contributes to our overall well-being and health," said Jay Nipales, an occupational therapist from Orange County.
Most of us may be so preoccupied with other day-to-day events that the loss of touch may not seem so imperative, but for Goodglick's patients who have not seen familiar faces since April, this has been all-consuming.
"We always care about patients and we always care about our colleagues, but it's a whole different phenomenon now because there aren't all the family members, and there aren't all the friends and people, especially in our population because they're older and they're just not able to navigate. A lot of them just can't do social media," said Goodglick.
This resonates with all of us as we have come to rely on numerous outlets to fill the void of human connection. 
"Even without a pandemic, loneliness and the effects of being alone are tremendous," said Mike Galetta, a psychology graduate and human resources specialist from Calgary.
Galetta explained that even the lost sensation of being close to people, "just the presence of being around someone is undeniable. Even for me, I see the people I work with more than my own family. I remember the last time I hugged someone." 
Goodglick's sewing initiative has enabled more frontline workers at her facilities to feel safe with the patients so that they can spend more time with them. At the beginning of the pandemic, plastic gowns were often being reused more than anticipated. This caused less one-on-one time, especially with those who had fallen ill. A seamstress named Angela, who prefers to only use her first name, has produced gowns for Goodglick's initiative and suffered the loss of touch in her own life. 
"I haven't touched or hugged my son in months and he lives with me," she said. "We won't embrace until the pandemic has ended."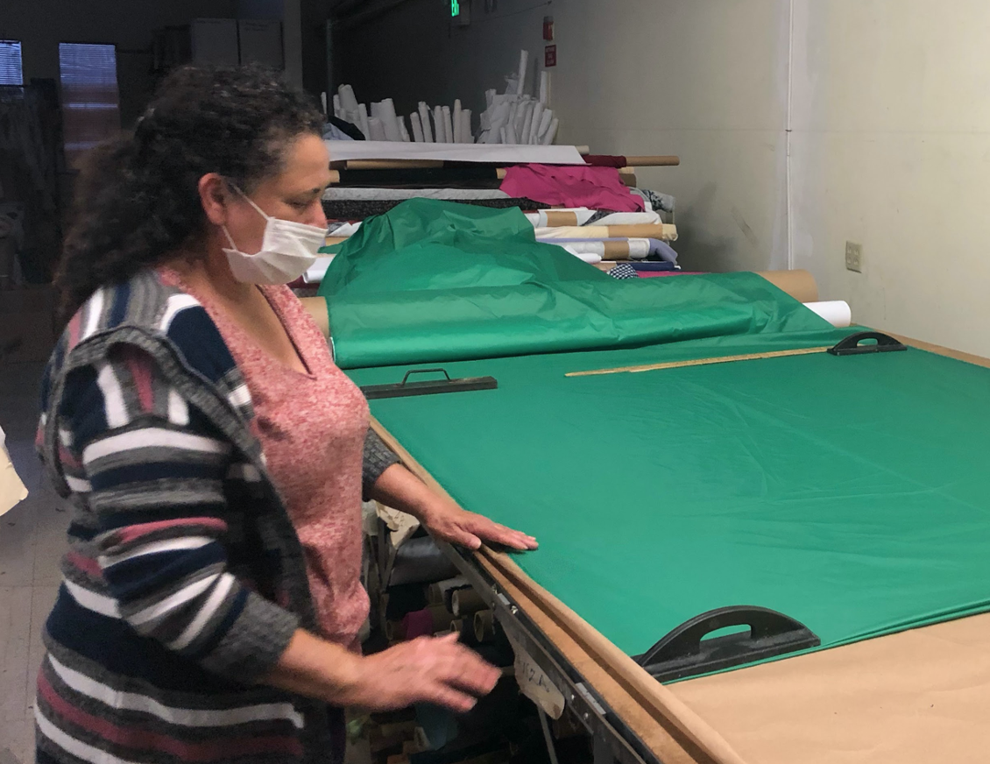 With daily interactions involving a mask, we only see people's eyes and even if they have expressive eyes, our reactions are still very problematic in the sense that they are limited. "We're so conditioned to a smile or physical interaction that when we don't see it or feel it, there leaves a lot to be interpreted. I don't think that any of us have fully gotten ourselves used to this," Nipales said.
Goodglick is so concerned for her patients that she has partnered with many colleagues to brainstorm and connect people. Some facilities have been able to introduce iPads to patients who can try something new. Galetta, Goodglick and Nipales agree that this lack of connection can cause major disturbances in people's lives. 
Goodglick is answering the call to her patients in need and COVID-19 has added a completely different dimension to her already strenuous job. However, Goodglick is "amazed with how generous people are, and just the ingenuity of people to figure things out and help each other out."
If you or someone you know is interested in volunteering to create medical gown resources, please contact Goodglick at Rgoodglick@mednet.UCLA.edu.