For some at Orange Coast College, on-campus housing was the fulfillment of a dream that stretches back nearly 20 years. 
According Vice President of Administrative Services Rich Pagel, planning for The Harbour began in 2004 when exploratory committees were formed to gauge a campus response to the project. 
Pagel said that the school was questioning whether or not adding housing would benefit OCC, so they asked the campus community to weigh in. 
"Do we even want to have housing?" Pagel said. "Do we want to even explore this idea? Overwhelmingly, everybody came back and said, 'Yeah, we think we want to go on this route.' We know that housing is going to keep getting more and more expensive. We thought, if we could build a good product for students, then maybe it would be a lower price for them on rent."
While the idea remained popular on campus, planning on the project faltered in 2008 when the Great Recession hit but was revived in 2014, according to Pagel. Then in 2015, Brailsford and Dunlavey, a housing advisory firm with offices in Costa Mesa, was hired to determine the campus' readiness for housing. 
Pagel said that Brailsford and Dunlavy did a feasibility study that looked at what would be needed on campus to support housing, including Campus Public Safety, the Health Center, student service programs and Food Service. 
The study found that the unarmed officers of Public Safety would be ill equipped to handle the additional security concerns of student housing and that Costa Mesa Police Department would need to work in conjunction with the school.
It also determined that because OCC lacked property management experience, they would need to hire an outside company to run the site. 
The Scion Group, a management firm that owns or operates 126 student housing facilities across the country, came to the school's attention as a possible candidate, according to Pagel.  A committee, which included members of the Board of Trustees, made a site visit to a Scion property at the University of Nevada, Las Vegas where they heard positive feedback about the company. After that, Scion did its own feasibility study and determined that the property at OCC needed a third-party owner to finance the project. 
The college then entered a public private partnership called a P3, with the National Campus and Community Development Corporation, a 501c3 non profit organization based in Austin, Texas that owns The Harbour and holds a ground lease on the site, according to Director of Housing and Residential Education Jamie Kammerman. After 35 years, ownership transfers back to OCC. 
Over five years of development, NCCD raised $127 million to fund the project by selling tax exempt bonds to investors, Pagel said. This means no taxpayer money was used to finance The Harbour, according to Kammerman. 
This money also funded the building of additional parking and the new tennis courts, Pagel said. 
Part of the cost of construction was to remove two wells on the site in conjunction with Orange County Sanitation District, 
In Oct. 2018, the school and its partners broke ground on The Harbour's location. Pagel said that despite setbacks like labor strikes, construction continued throughout the early stages of the pandemic.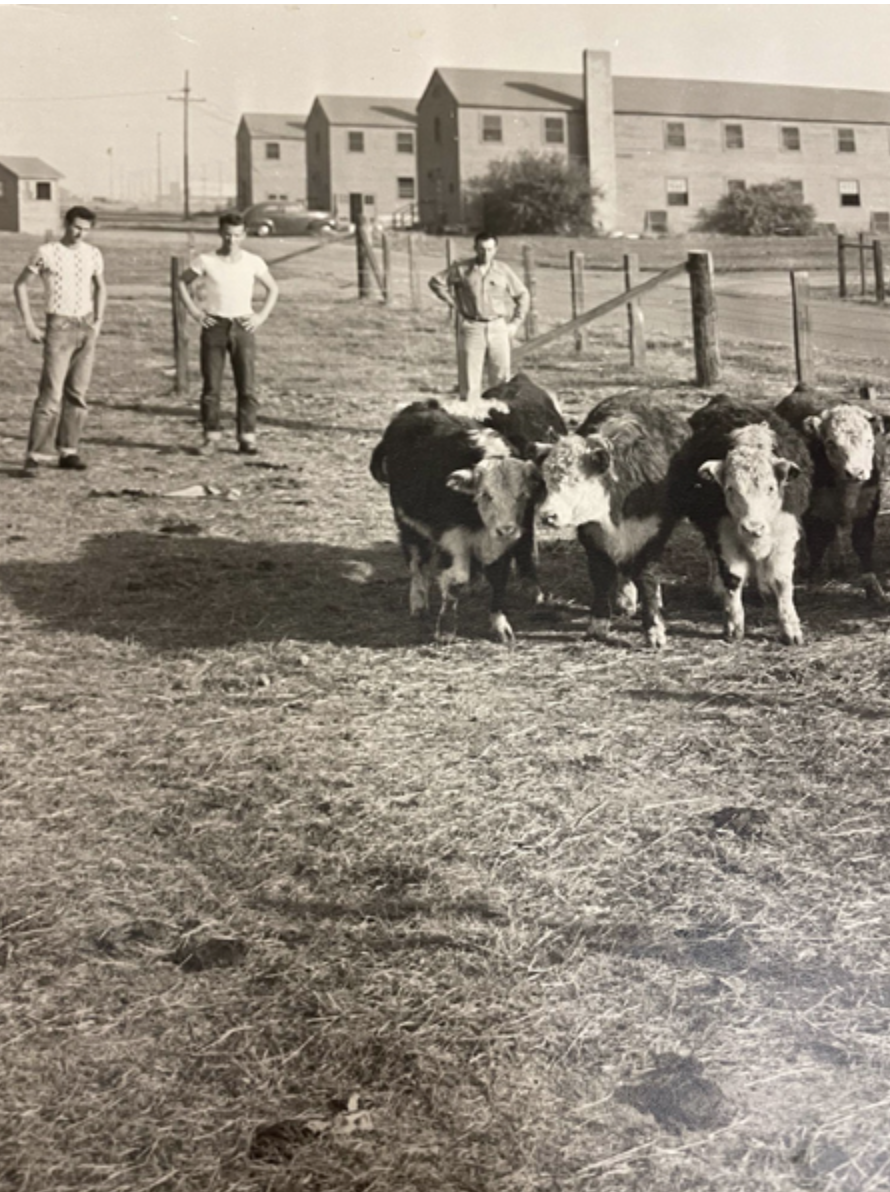 For Pagel, opening on-campus housing in Sept. 2020 was a return to the early days of the college when there were wooden Army Air barracks that functioned as men's dorms for both students and faculty when the school only had between 3,000-5,000 students. 
According to Kammerman, housing was brought back to campus because of the numerous benefits to students beyond providing accommodations. She said that retention and graduation rates are higher and time to graduation is quicker. 
"All those things are a part of what our hope was with this residential community," Kammerman said. 
She also said that she's seeing many student residents becoming more active on campus because they already live here. 
"I think that many of our students actually have gotten very involved in some of our campus initiatives," Kammerman said. "So whether it is student government, or some of our clubs and organizations, some of the leadership positions. I think just the virtue of a kind of ease of being on campus has led to them being some of our more engaged students."
This involvement in campus life benefits not only the participants, but the whole school, according to Kammerman. 
"So I think that's beneficial not only to our organizations, and the representation of student government, but beneficial to the residential experience," Kammerman said.
For Board of Trustees President Mary Hornbuckle, who was involved with the planning and development of The Harbour, the benefits of on-campus housing include bringing more students from other states and countries because they pay more in tuition than local students. 
"We want to attract international students for more than one reason, but the biggest reason is that they and the out-of-state students pay full tuition," Hornbuckle said. "So that makes up for  and covers tuition for students that don't pay full tuition. It allows us to take more students who don't pay full tuition because they're being covered by those who do."
Hornbuckle said that the diversity of culture and experiences adds to the campus as a whole. 
"It brings in international students," Hornbuckle said. "I think that interaction with people from different cultures and different areas in the world only broadens your experience, and really is a real advantage. If we only go to school with people who look just like us, what have we learned?"
Since there are only 12 community colleges in California with housing as of Feb., campuses across the state are looking at OCC as a pilot program. Its success or failure could be instrumental in determining housing at other schools and potentially impact thousands of students. Both Kammerman and Pagel said they have had colleagues from other schools ask for advice about opening housing on their campuses. Kammerman and Pagel said that they recommended student housing to other campuses, but for those schools to assess if they are ready to transition to a 24/7 institution. 
Pagel said he thinks The Harbour has been a success and that there's another 800-bed housing facility in the works as part of the college's Vision 2030 plan for future development. 
He acknowledged that while there have been problems at The Harbour, he feels they are improving 
"This semester feels better than the other semesters," Pagel said. "[It] just seems like every semester, it just keeps getting better."