As many schools began to reopen in Orange County, students and teachers appear to have mixed feelings about returning to in-person classes whereas some want a balance between online and traditional learning.
Since March 2020, many students and teachers have faced difficulties with the initial transition from a traditional classroom setting to moving everything onto Zoom and Canvas. As the months progressed, students and teachers have slowly altered their lives around bringing their education to the comfort of their own homes.
With the pandemic seemingly coming to an end, college students and teachers reflected on their challenging experiences with online school.
Khine Mon, second year student at Orange Coast College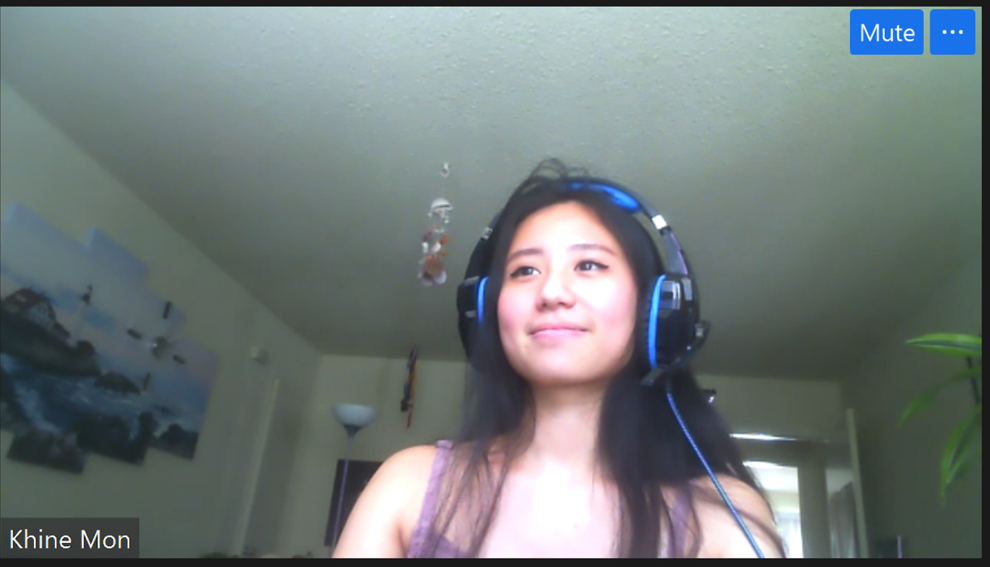 Khine Mon, a second-year art major at OCC, discovered some challenges with online school and how it shaped her productivity in school.
"I didn't have my own laptop and the computer that I was using was pretty old and it couldn't handle the program that I needed for my class," she said. "I had to borrow the Chromebook, but I wasn't used to the one that the school sent to me."
Mon also had family who were home most of the time that she was in class which led to more distractions and more noises in the background. "It was harder to focus and I felt like I wasn't really paying attention," she said. 
Also, as a transferring student this year, Mon said that "some parts with the deadlines were a bit challenging" for her. Mon had a difficult time keeping up with emails that her college was sending out while also trying to keep up with the deadlines that she had to meet for her classes. Along with her distractions at home and having trouble focusing at school, the deadlines became an additional stress for her.
Though with certain distractions and challenges, Mon was grateful for the switch to online classes. She had already taken a couple of online classes so it wasn't that difficult for her to adapt to the sudden switch. "It's a lot easier to study because I could be in my comfortable clothing while eating and doing my work at the same time," she said.
Joseph Vo, second year student at Cal-State Long Beach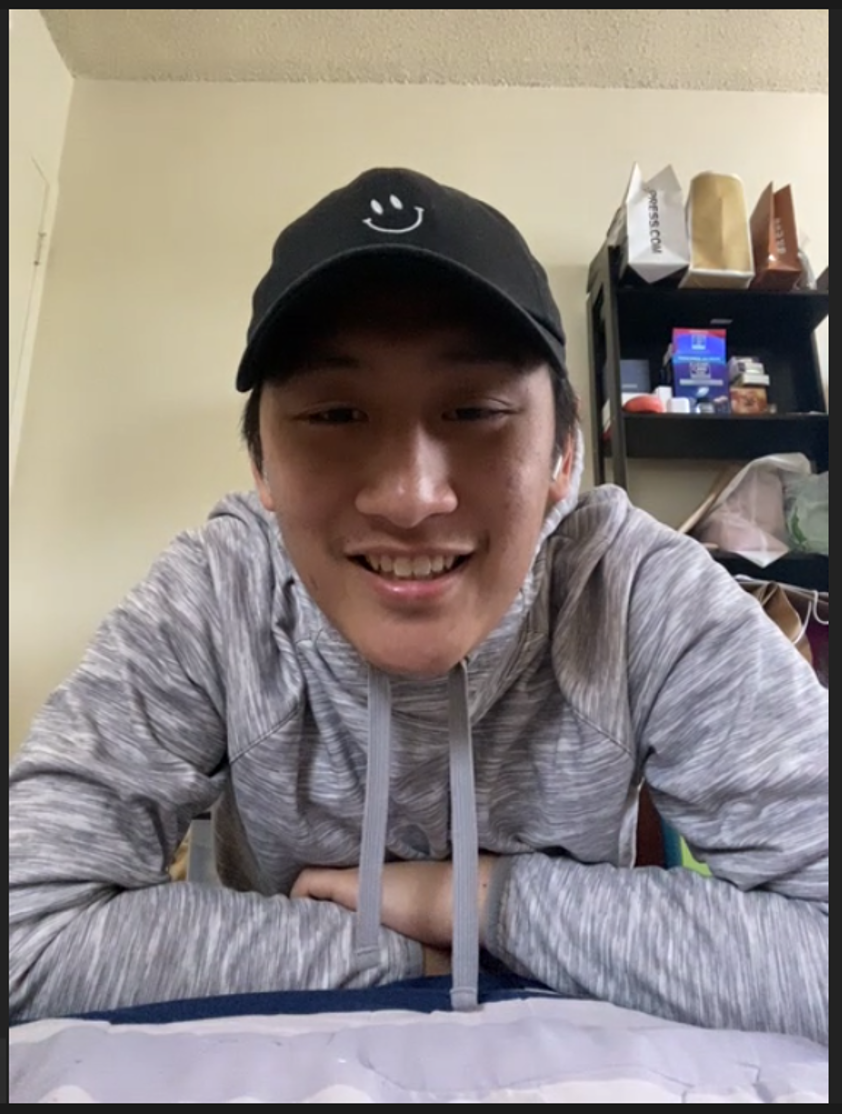 When asked if learning online was a challenge for him, student Joseph Vo bluntly answered, "No." 
"Honestly, it was better for me," he stated.
The only issue that Vo encountered with online learning was that most of his professors did not know how to work technology. Vo also shared a strange event that happened to him during his last semester online, "Also one of my professors died? We really couldn't process it since everything happened so fast but yea, we got a new professor and everything was back to normal somehow."
In regards to why Vo prefers online over in-person, he comments, "They get to record the lectures. Because I'm a slow learner, having it said once during class isn't enough. But in person they wouldn't record lectures so it was hard. Now it's easier because I'm learning more and I can go back to rewatch lectures and it's beneficial for me." 
Vo discloses that with online classes, his grades have improved considerably in comparison to when he was doing in-person classes. "It was hard to concentrate [in person] because, I don't know, I daydream a lot. And when I come back to class, there's just holes in the lesson and I don't understand," he said. "It just takes a lot of time to teach myself what I miss during class because my brain is just not working and that happens all the time."
Genevieve Zuidervaart, professor in the English Department at OCC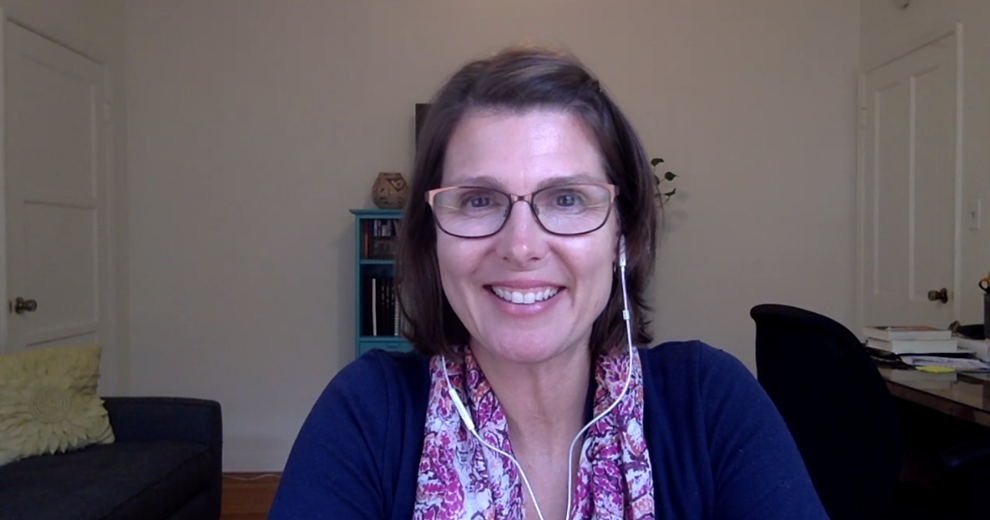 Professor Genevieve Zuidervaart, who is a part of the English department at Orange Coast College, was able to quickly adjust to online classes when the pandemic first hit March last year. The transition from traditional to online was much easier for Zuidervaart as she mentions that she had experience teaching hybrid classes before.
Despite being one of the few instructors who is able to create a natural balance between asynchronous and synchronous learning, Zuidervaart references some challenges that she faced.
"The first challenge was making sure all the students knew how to get on Canvas," she said. With Canvas continually updating its program and still being fairly new for many students, Zuidervaart made sure that all her students understood how to access her modules and assignments on the first day of class. She also often introduced links to the library and tutoring platforms that can help her students with their studying and essays throughout the semester. 
She also notes "student engagement" as a challenge that she encountered, considering how the face-to-face interaction is a bit lost with the competing interest from home surroundings. 
"There's so much going on with their life that was going on outside of school, whether it was stress or keeping them engaged while they were carrying on these other burdens with internet access, no laptop, siblings...all these other burdens that made it more difficult to engage."
Though with the challenges, Zuidervaart was able to find some positivity with teaching online. "Some students were able to find their strive online because they're more comfortable. Some students were good at managing their time [and] many students were able to benefit from this."
In choosing between online or going back to in person teaching, she answered that she wants to come back but still keep some aspect of online teaching. "Some students are going to want to continue to learn online in some capacity," she said. "They may find the delivery to be better for them."
Chris Evans, professor in the English Department at OCC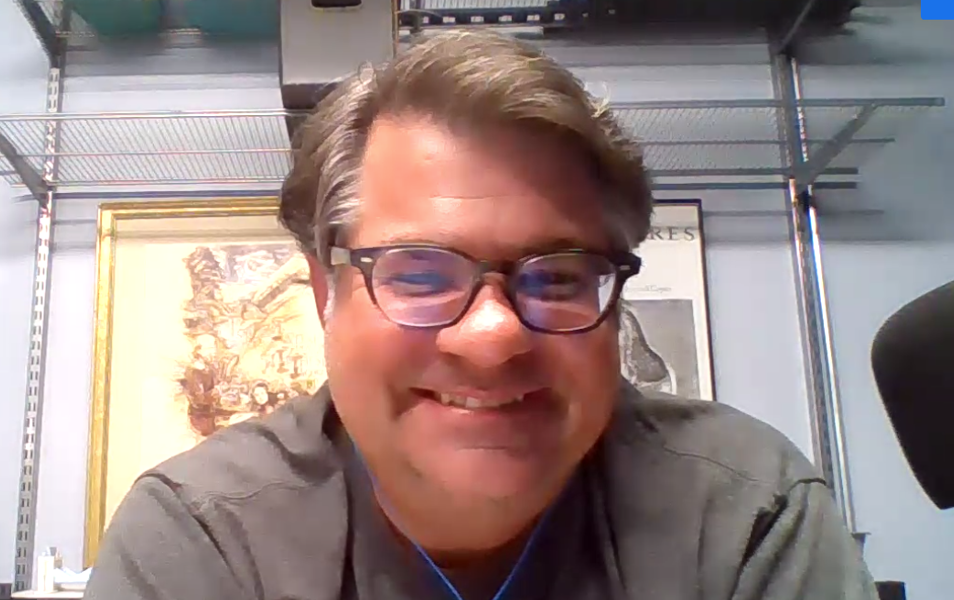 Professor Chris Evans, who also teaches English at Orange Coast College, was someone who had difficulty navigating technology and adapting to teaching online.
"As an older faculty member, I'm not hugely technologically oriented. Canvas is a nice place to submit things, to grade papers, to organize it but it wasn't the real focus."
Evans describes himself as a "classroom dynamic teacher" who enjoys the connection that he develops with his students when teaching face-to-face. As a professor who adapts on the fly when he teaches, Evans felt that Canvas was a "rigid" platform that "confined" him from building a genuine connection with his students and the way he formatted his classes.
Since the transition from in-person to online, Professor Evans had specifically voiced his worries for how students may be handling the pandemic.
"COVID offered more challenges than we have ever seen in terms of displacement of student's lives...I spent more time counseling than I did teaching in this weird kind of way," he said.
Evans expresses that amid the chaos, he tried to do his best in offering stability and comfort to students but had found it hard. He states, "As a teacher, as a parent, as a human - you reach a place in your life where you think you have life sort of figured out...I thought I understood my role as a parent and as a professor but Covid threw that off in ways that I was trying to figure out what I didn't understand." 
He praises Orange Coast College for adding more resources to help struggling students and faculty members during this time and with schools opening up again, he is grateful to be able to come back during the fall to teach. He mentions that it is great that OCC is going to continue to provide a variety of hybrid, online, and in-person classes because there's a need for it but personally, he's "dying to go back to campus".
On another note, Evans was able to find a hobby during the pandemic - making a podcast to talk and teach about literature. His podcast "LitMatters" was an interest that he had before Covid and with his time at home, he brought this idea to life. "I was always intrigued to why people became readers," he commented. To add, the podcast allowed him to face his challenge with technology while giving him a place to talk about literature with other faculty members and more.