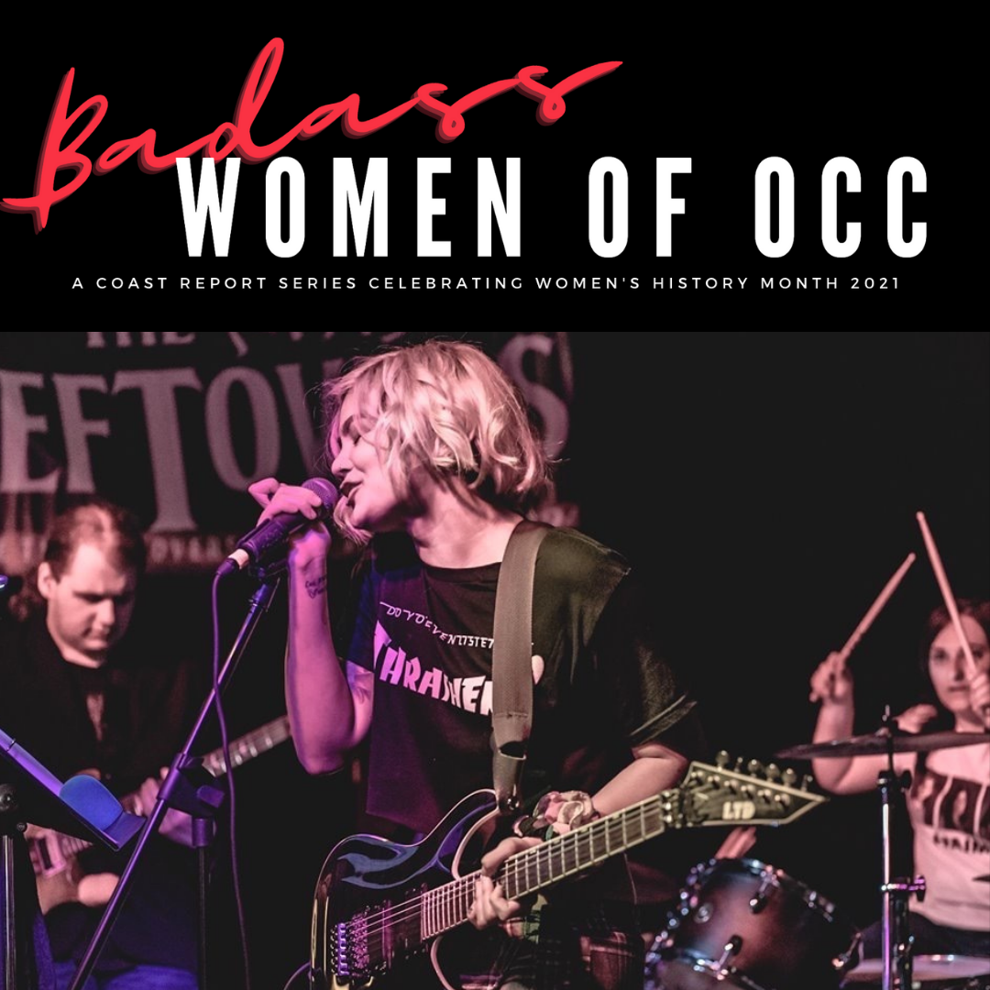 Ever since she was 10-years old, Amanda Hayami knew that she wanted to become a hairstylist.
Seventeen years later, Hayami is finishing her last semester at Orange Coast College. Not ever did she expect to be involved in the broad array of activities that now define her life.
"My whole family was very vocal about me having to go to college, but in the back of my head I knew that I had to try hair," Hayami said.
Trusting her instinct, Hayami enrolled in cosmetology school in 2012, where she apprenticed as a hairstylist for three years. She even took a four-year break from OCC in order to work 12-hour shifts at a salon. This was all part of her effort – and her dream – to get a hairstyling license. 
Once Hayami was able to style by herself, she returned to OCC in 2016. This decision would lead her to taking an English 101 class taught by Karen Felts, an OCC English professor who would change the course of Hayami's entire career.
Felts recommended Hayami to the OCC Writing Center after she worked with the professor as an embedded tutor.
"Professor Felts changed the way I thought about things, there was no limit," Hayami said. "I never thought that I would be a tutor, especially in an academic setting." 
Hayami is now in her third year at the OCC Tutoring Center after a two-year stint as an embedded tutor, a role comparable to an in-class aide. 
"I try to make people see that writing can be fun," Hayami said. "That's the most fun I have at my job, expanding people's ideas." 
If tutoring, school and hairstyling was not enough, Hayami also sings and plays guitar with a cover band called "The Leftovers." The six-member band has been together for four years, covering a range of artists spanning from AC/DC to Lizzo. 
Even during the pandemic, Hayami and The Leftovers have been able to perform their music.
"We've been getting one show a month, distanced and outdoors. It's been awesome," Hayami said. "We used to play four-to-eight times a month before the pandemic as well."
Hayami actually never intended to be a part of a band before The Leftovers called her to fill in for a show.
"They gave me a list of 40 songs to learn. I somehow survived it, and after our performance the manager of the restaurant wanted to book us for more shows," Hayami said. "A lot of accidents happened along the way, but here I am still playing four years later."
Her life was changed forever by this string of good fortune, but it wasn't always this easy for Hayami. She had struggled heavily with Obsessive Compulsive Disorder (OCD) throughout her life. 
"I would have some random thoughts like, 'If I don't tap this door five times my dad is going to explode' or something irrational like that," Hayami said. "It would get to the point where I couldn't leave my room."
Hayami finally broke through her disorder by directing her OCD towards English. She describes it as "a secret super power," for being able to critically analyze literature. 
As far as the future is concerned, Hayami wants to sustain her diverse lifestyle for as long as possible. 
"I have these three things: English, music and hair," Hayami said. "I don't want to drop any of them. Even though I see hair as my main event, I never want to do it full time."
Hayami looks to transfer to a university this year. After being inspired by classes at OCC, she has high expectations in her pursuit for an English degree.
"Who knows? Maybe I'll publish my work in a magazine or something," she said.