Sometimes after a long week of school and work, winding down with some comfort food is the best remedy. Here are some food trucks near Orange Coast College to try when craving Mexican dishes.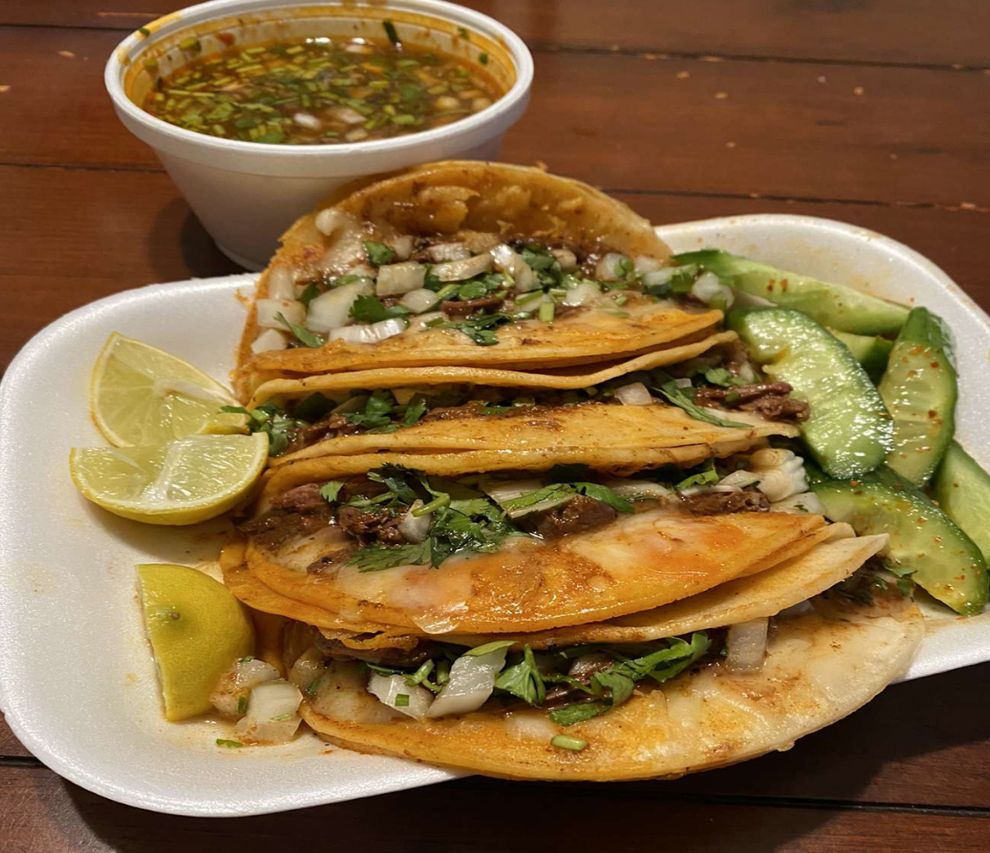 A gentleman who was waiting for his order heavily suggested that I try the quesobirria tacos, and I've never been more grateful for a stranger's advice. These were by far the best tacos I've ever had in my life. They're a hearty, filling comfort food, and the beef is so tender that it almost melts in your mouth. It came with a rich consommé dipping sauce as well that enhanced the flavor of the already flavorful tacos. The only negative thing I have to say about their food though is that I found two fairly large chunks of bone in my tacos, which was a bit of a turnoff. The tacos were so good though that it was easy to overlook after I took the next bite.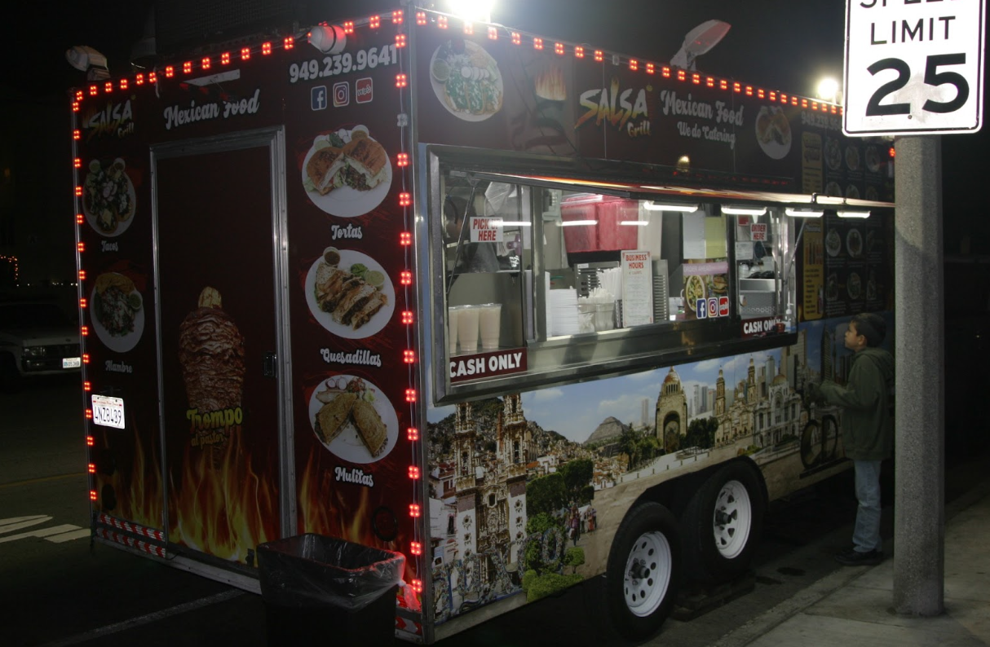 I ordered two asada tacos and I have to say, this grilled steak was most likely the juiciest from the list with the grease dripping every which way. It wasn't greasy enough to make your stomach hurt, but just enough to add flavor. I've found though, that the messiest tacos are often the best tacos. The green salsa was mild but flavorful, and it was most likely my favorite salsa that I'd eaten out of these five food trucks. They were also fairly affordable, costing $2.50 for each taco. What impressed me most about Salsa Grill was how they sold jamaica and horchata, which both are incredibly time-consuming drinks to make. That's not something you usually see at food trucks, so I respect and appreciate the extra effort.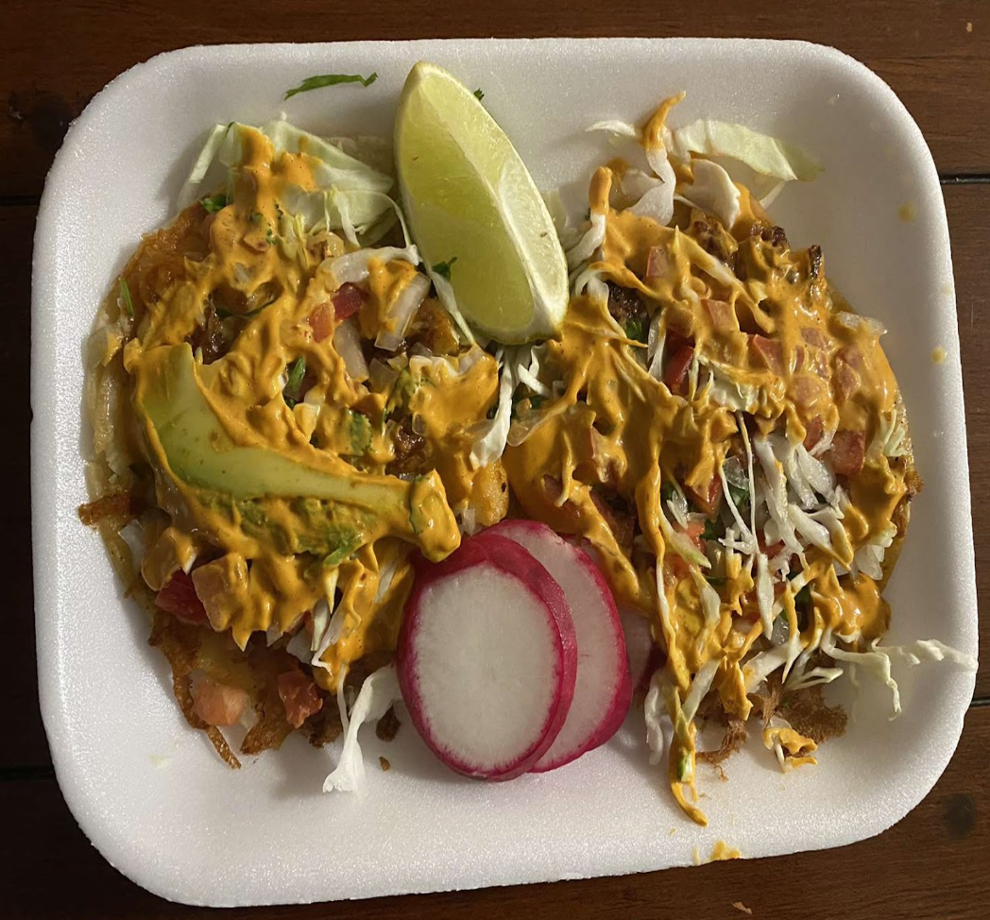 I ordered shrimp tacos, fish tacos and an asada torta, they all were perfect. The ingredients were well balanced. It felt like everything was placed with great care. In the torta, there was a slice of ham which went surprisingly well with the already tasty dish. I'm usually not a fan of ham, so I was a bit nervous. As expected from a family owned food truck, it ended up being one one of my favorite tortas I've ever tried. And while every salsa they offered was delicious in its own way, I preferred the avocado salsa. My only complaint regarding both the salsa and the tacos was that it could have been spicier. As for the dishes, I'd recommend the shrimp tacos over the fish tacos, as they were slightly dry.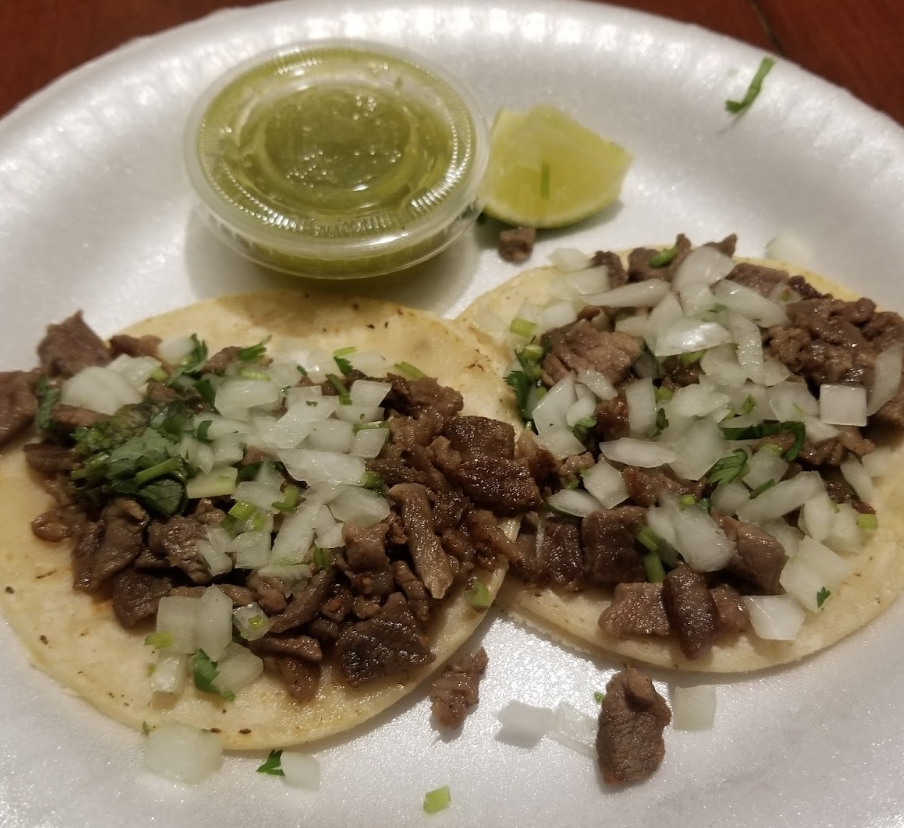 The asada tacos I ordered were some of the more flavorful tacos I had eaten on this list of food trucks. Even after I foolishly waited an hour after receiving them to eat the tacos, they still managed to live up to my high expectations. The taco truck itself had always struck my eye as well. It's a poorly lit, plain white truck, but the atmosphere was somehow more welcoming than the colorful food truck right behind it, Los Jefes Del Camarón #1. The food itself though was incredible. The tacos weren't as packed with meat as the other tacos I had, but they made up for it in quality. I highly recommend this truck not only because of its incredible food, but for its affordability as well. These were the cheapest tacos I had, costing $2 for each taco.
Despite tacos being in the name, I was in the mood for something else, so I ordered one of their queso tortas. Unfortunately, it was a bit disappointing. I expected it to have some traditional ingredients such as tomato, lettuce and onion, but it consisted only of asada and what I believe was melted American cheese. Additionally, the bread wasn't traditional torta bread. It was an ever so slightly toasted folded bun. It tasted fine, and was even fairly satisfactory, but it's hard to mess up meat, cheese and bun. I understand that since I haven't had their tacos, or any other of their meals, that I'm giving an unfair assessment. So I recommend giving their tacos a try before ruling this option out. One thing I did truly enjoy though were the fries that came along with it. They were exceptionally made: crispy on the outside and soft on the inside. This truck stops at the Brewing Reserve of California on Wednesdays from 5-9 p.m., just three blocks away from OCC.