The student government of Orange Coast College will hold elections Monday through Thursday on campus.
For students to better know the candidates, the senatorial hopefuls were asked to:
1: Describe any past experiences, involvement in school or the community, or other relevant information that pertains to your seeking elected office at OCC.
2: Describe why you are seeking the position of Student Senator.
Answers listed here are published exactly as they were received and without editing.
---
Hunter Dickery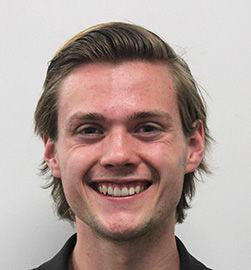 1: I would love to be one of your Student Senators because I want to see my peers, the driven and talented student body of OCC, flourish on this campus. I want to see your passions pursued and ensure that you can easily access the resources you need to go after them. I am seeking the position of Student Senator so that we can make this upcoming year one of the most formative, effective, and rewarding moments of our lives.
2: I am a member of the OCC Men's Volleyball team on campus and a lover of community and teamwork. I grew up in Orange County and went to Huntington Beach High School, helping to build up this amazing community throughout my life; working alongside local non-profits like Common Ground — a local after school program for students in low socio-economic situations — has grown my love for building up the students around me. As your Student Senator, I will stand by this student body and see to it that we find success in the many aspects of life on campus.
---
Spencer Finkbeiner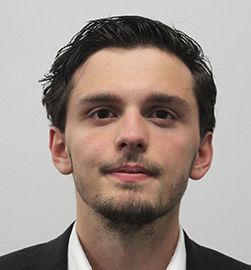 1: My name is Spencer Finkbeiner, a freshman and current Student Senator here at OCC. I am running for Student Senator next year to promote shared success and unity among the student body. I will give students the proper tools and resources necessary to grow and become successful. I will fight to keep the college service charge fee from increasing, increase security preventative measures, and improve the serious parking challenges we face on a daily basis. If elected as your Student Senator, I will make it my top priority to improve student life and make your time here at OCC a great experience. Thank you for your consideration.
2: While at OCC, I've balanced being Marketing Director of Omega Psi Sigma, Communications Director of Alpha Beta Gamma, a volunteer for Phi Theta Kappa, and a student athlete for the rowing team. I am also a current Student Senator and have been working on connecting students to the Honors Program and honors societies on campus. Off campus, I dedicate my time and effort to civic engagement through my position as Operations Manager of a small non-profit organization. We work to connect businesses and political leaders with the local community, encouraging them to give back. If elected as your Student Senator, I will fight to improve the student life and success at OCC.
---
Alex Loniak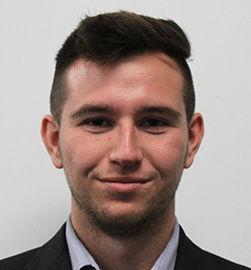 1: I am seeking this position in hopes that I can help fix some problems I've noticed around campus. These include overall parking, the veteran's office, and restroom facilities. I wish to increase parking spots on campus, give veteran students a real space, and renovate the bathrooms around campus. I also want to increase club involvement on campus by reducing the amount of paperwork that clubs have to do. I've been coming to OCC for two years, and I've come to appreciate this college, the teachers, the friends I've made and more. I want to donate something back to the college, and I want to do that in a way that will help students in the future.
2: I was the activities coordinator and treasurer for the Engineering-Architecture club at Trabuco Hills High School for one year. I am on the Stewardship Council at Santiago De Compostela Catholic Church. The Stewardship Council helps with raising awareness and fundraising for the church. I was on the Facilities Planning Committee at OCC as a student representative during my first year at college. Lastly, I am a Business Administration major with a focus in management so being a Student Senator aligns with my overall interests.
---
Tyler Brett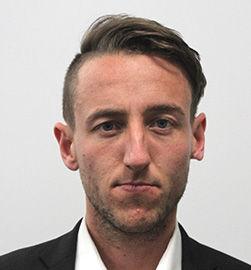 1: My interest in becoming your Student Senator stems from my experience in Alpha Beta Gamma, the business honors society here at OCC. As Director of Marketing, I am responsible for reaching out and informing students about the organization. In my experience, I have found that many students do not know about the wide variety of resources available to them at OCC. If elected Student Senator, one of my goals is to act as a productive liaison between students and school organizations. I will ensure that every student has the opportunity to develop and succeed in their academic goals. Thank you for your time and consideration.
2: My most recent off-campus experience involved working with our U.S. veterans and current service members at the Veterans Legal Institute. I was responsible for assisting all service members with their legal challenges, including discharge upgrades. At OCC, I've balanced being Marketing Director of Alpha Beta Gamma, and a volunteer for Phi Theta Kappa. In addition, I have assisted many other clubs and organizations with events such as Green Coast Day, Women's Week, and several speaker events. I dedicate a significant amount of time and effort to improving the academic experience students have at OCC and hope to continue my efforts as your Student Senator.
---
Mohit Khetarpal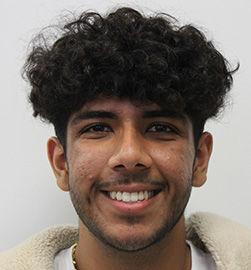 1: I am seeking the position of Student Senator because I believe that I am a fitting candidate. I talk to new people on a daily basis at OCC, and I consider myself to be an exemplary leader—whether it be in or outside of class. Often, my fellow peers voice concerns when I engage in dialogue with them, so I want to advocate for their wishes. In addition, I would love to be able to have a go at this opportunity as it will allow me to develop and hone my professional and social skills even further and leave a strong impact at OCC through my actions taken as Senator.
2: I have not yet had a leadership position in student government. Currently standing, I am a member of the Impact Now Club and Fashion Club. Furthermore, I have been a Director of Recruitment in Alpha Beta Gamma since last semester. I aim on joining Phi Theta Kappa and the Honor's Program by the end of March. My current GPA is a 3.85, and I hope to bring it up to a 3.9 with the completion of this current semester whilst balancing my education, personal, and social life simultaneously.
---
Tramy Duong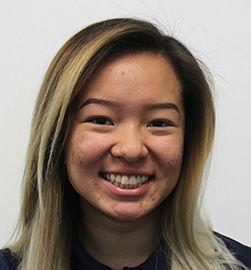 1: I am running for a position as Student Senator because I want to be able to serve my community and make a difference on campus. As a Student Senator, it will be my duty to represent the student body and make choices in their best interest. I hope to be the type of leader who will pay attention and listen to the concerns of those I serve and create an atmosphere that is encouraging of voicing opinions. I will use my influence to take these concerns and implement them into the decisions I make, creating a better community for everyone.
2: I have been involved in Student Government for as long as I can remember. In previous years, I served in Student Government in my high school, middle school, and even elementary school. Currently, I hold a position as the Director of Campus Relations in the Inter-Club Council branch of ASOCC. In my free time, I enjoy volunteering with and have positions in various honor societies, such as Mu Delta Rho and Phi Theta Kappa. Outside of OCC, I also volunteer for VNHope, a non-profit organization that hosts medical missions in Vietnam to offer healthcare and medical aid to impoverished
---
Carmen Chavez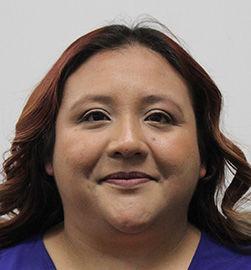 1: Being a student at OCC for the past 4 years at the age of 29, I have been involved with Guided Pathways, Clubs, Honor Societies and Student Government. This has made me realized that we have a broken link on campus between our resources, professors and students. I want to join Student Senate in hopes to help figure out how we can help our students get the help they need and accomplish our college motto of "We'll help you get there."
2: I've been part of the ICC board as Campus Relations board position for one year.
Worked on campus bylaws and with over 60 clubs
Orange and Blue Spirit Group for one semester
President of Alpha Gamma Sigma for one year and a half
Campaign Manager for Phi Theta Kappa for two students running for Regional Office
Campus Event Coordinator for Phi Theta Kappa
Treasurer for Alpha Gamma Sigma
Part of Guided Pathways
Work at the Garrison Honors office for the past two years
Worked Retail for 10 years so I have a lot of customer service experience
---
Kevin ZarZar Curi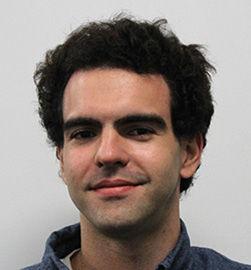 1: Being an international student on campus, I realized some of the difficulties a student might experience when trying to succeed in college. OCC has several opportunities and programs for all types of students, but most of us are completely unaware of their existence. As a Student Senator, I will push to improve the student's accessibility to these programs because I want to see people thrive and reach their goals that their time at OCC be the best possible and hopefully, graduate the leaders of tomorrow. It's time to change Orange Coast College.
2: Back in my home country, I served the military, reaching the rank of lieutenant with military honors in the Brazilian army. I also graduated from an engineering school in Brazil, attaining a bachelor's degree in civil engineering and consequently working in the industry as an engineer. I decided I wanted to live to my full potential, and OCC is helping me get there. This college is helping me and may help other people reach their dreams.